Deeper Read: Things You (Possibly) Didn't Know About Neko Case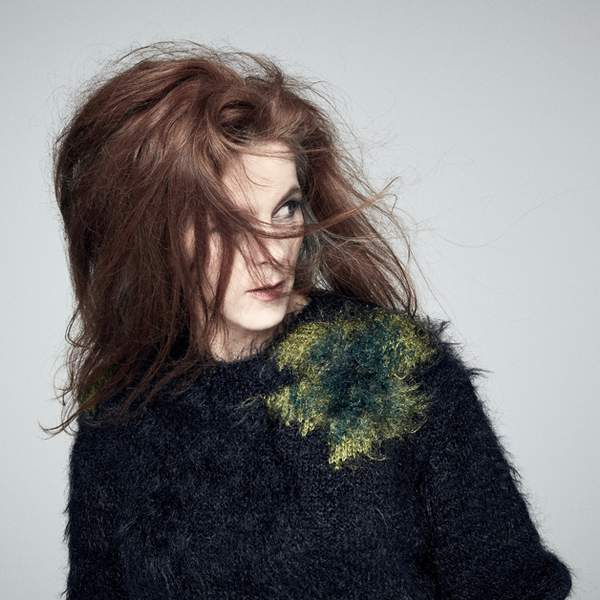 By Triple R volunteer writer Katherine Smyrk
It's not every day you read a description of someone's singing voice as sounding 'like it originates from the belly of Mother Earth herself' – but there's something about US singer/songwriter Neko Case that makes people (in this case, NPR) talk like that.
Since the early '90s Neko seems to have never stopped making music, whether it's for her unique solo albums or with Canadian indie rock band, The New Pornographers.
Last year, the 48-year-old released her seventh solo studio album, Hell-On, and now (on Thursday 14 March, to be precise) she's going to be dropping by the Triple R Performance Space to chat with Denise Hylands and play a bunch of tunes (the whole thing will be broadcast Saturday March 16 during Twang).
To get you as psyched as that NPR writer, we thought we'd share some interesting tidbits about this remarkable person and the music she makes.
---
SHE WAS HOMELESS AT 15
Neko was born in Virginia to teenage parents. It wasn't an easy childhood – there was a lot of drinking and deep poverty. She left home when she was 15, crashing on couches, living on the edge of the punk scene and taking drugs.
'I was a mad kid,' she told The New York Times. 'I was sick of being poor. I was sick of being a girl. I felt completely unimportant, I didn't matter to the world.'
She still managed to finish high school and, with borrowed money, attend the Emily Carr Institute of Art and Design in Vancouver. It was in Canada that she met Carl Newman and recorded some vocals for The New Pornographers.
SHE STARTED OFF AS A DRUMMER
While in Vancouver, Neko played drums for local punk and indie bands like Cub and Maow.
'I never really saw ladies playing drums and I was just bound and determined to do things that ladies didn't do,' she told The Sydney Morning Herald. 'Sadly, I'm not a very good drummer. But I did enjoy the shit out of it.'
SHE HAS COUNTRY MUSIC ROOTS
Neko credits her grandmother with introducing her to country, namely Dolly Parton, Patsy Cline and Hank Williams. When she first started writing her own stuff, traditional country was where she gravitated. Her first solo album, Virginian, included covers of Ernest Tubb and the Everly Brothers.
'It seemed more punk rock than punk rock was,' Case told Rolling Stone. 'Country singers were talking about real things they actually did, whereas punk was just dudes copying political critiques from Flipper and Black Flag.'
SHE'S A BIG FAN OF FURRY CRITTERS
Neko is a huge animal lover. Growing up in the country, she was surrounded by dogs, cats and goats that she says were a great comfort when things were tough.
Animal rights and nature are frequent themes throughout her music ('The Tigers Have Spoken'; 'People Got A Lotta Nerve'). She has a clutch of adorable pet doggos now, who feature heavily on her social media, as well as some cats, chickens and a horse named Norman.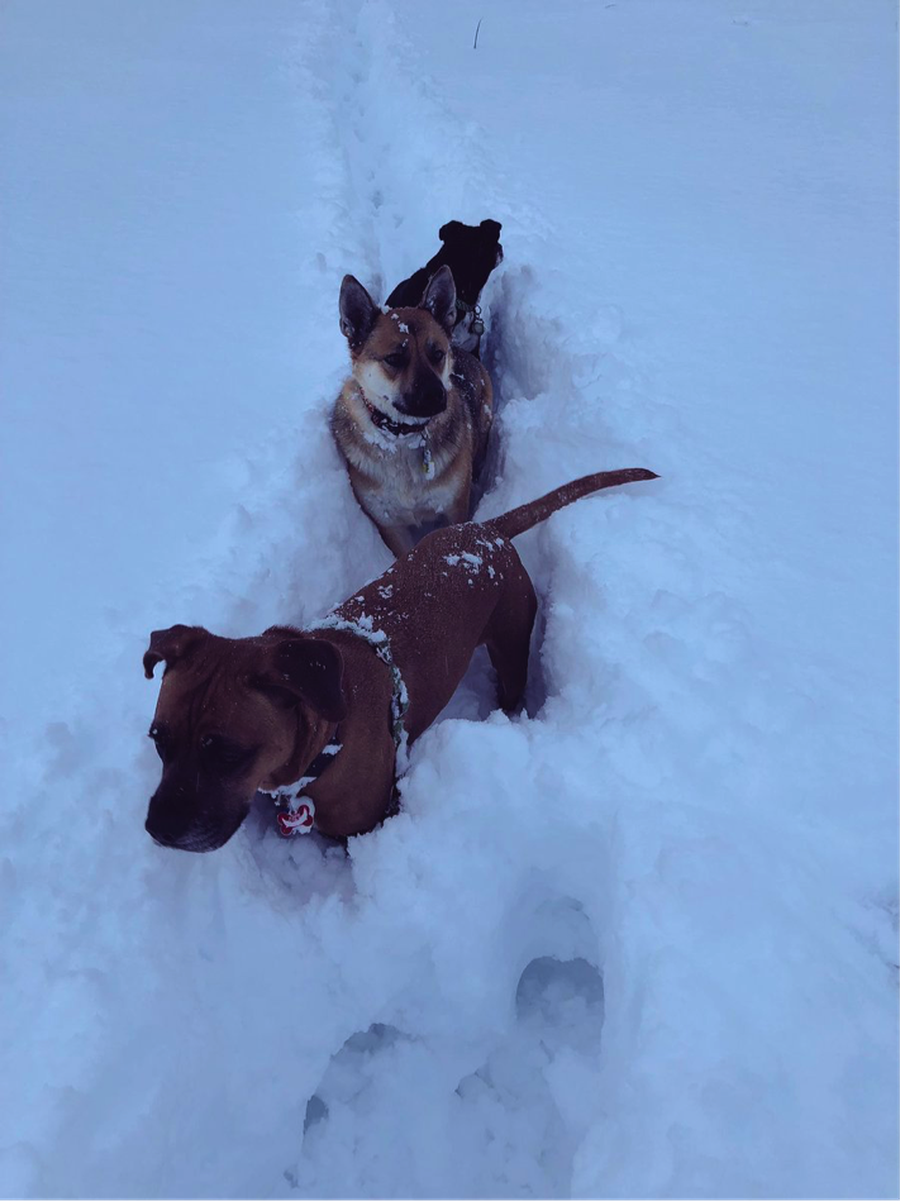 HER HOUSE BURNED DOWN WHILE SHE WAS RECORDING
While in Sweden recording Hell-On, she got the call. Her animals and partner were safe, but her Vermont house and barn were all gone. Knowing there was nothing she could do, she went back to recording, laying down the vocals for 'Bad Luck' in a spooky moment of synchronism.
She told NPR: 'I went into the studio, and I'm like, "Hey guys, my house is still burning down." I think the Swedes, they're so pragmatic. They're like, "All right, we're here to support you," and I'm like, "Well, I know how to go to work, so let's work on this."'
Not one to shy away from anything, really, Neko included flames and burned vistas in the album's artwork, and in the video for 'Bad Luck'.
SHE FORMED A SUPERGROUP WITH K.D. LANG AND LAURA VEIRS
One day Neko got an email from k.d. Lang suggesting they should play together. She and Laura Veirs both said yes within half an hour.
Their original plan was to form a 'punk-rock girl record from the '60s', but it has now evolved into the lush trio called case/lang/veirs, garnering comparisons to Trio, the late-'80s powerhouse crew formed by Dolly Parton, Linda Ronstadt and Emmylou Harris.
SHE LOVES TWITTER
Perhaps the most remarkable thing about her, Neko says Twitter actually makes her feel better. Her Twitter feed is a rolling feast of random retweets, zinging take-downs of men's rights activists and lots of animal pictures.
'It's a really great place to listen and to learn things,' she told The Ringer. 'I would leave, but I learn too much. I don't know. I meet a lot of really like-minded people. I don't have any sort of delusion that I'm changing anyone's mind about anything, or that I really have any kind of influence. But I like to amplify – broadcast people that I think are really cool.'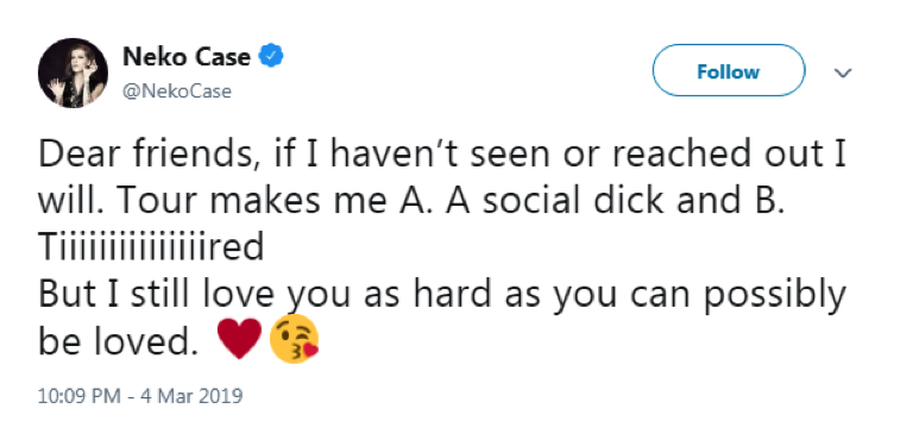 SHE HAS QUITE THE VOICE
Every time I try to pin down exactly why Neko's voice is so compelling, I feel like a huge wanker. But other people seem to love doing it. Here are a few choice attempts:
'A big, golden-hued voice that's capable of both brassy boldness and sumptuous low tones.' (Rolling Stone)
'A Wanda Jackson-esque howl.' (Exclaim)
'Burnished copper.' (Sydney Morning Herald)
'You can hear the roots of trees, the wisdom of ancient warrior bones, the shift of tectonic plates, molten lava and placid water.' (that's the NPR writer again)
'Both gargantuan and achingly sensitive.' (The Ringer)
'A lusty, unleashed thing.' (The Guardian)
'A force of nature, as powerful as the wind and as life-giving as the sea.' (AV Music)
'A straight garrotting wire.' (From her own song, 'Hell-On')
Something definitely worth tuning in for!
---
Subscribers: if you wanna go in the running to get your name (plus one) on the door to see Neko live here at Triple R, simply email neko@rrr.org.au with your full name and subscriber number in the subject line by midday Wednesday 13 March.
Neko will hit the Performance Space stage with Denise Hylands at 1pm on Thursday 14 March; doors are at 12.30pm. The show will run for an hour, and will be broadcast during Twang on Saturday 16 March, between 2pm and 4pm.
---
Katherine Smyrk is a Melbourne-based writer of fiction and non-fiction, and the Deputy Editor of The Big Issue. When she's not reading or writing she is usually eating cheese, playing footy or dancing to Beyoncé.