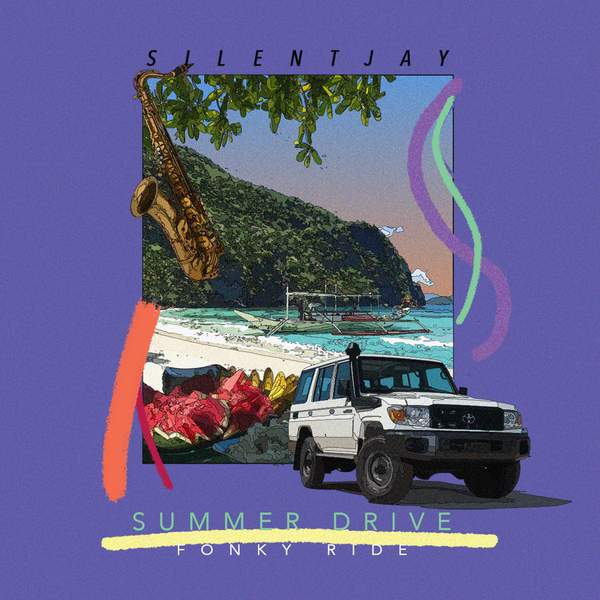 Summer Drive Fonky Ride is a newly issued beat tape from Silentjay, the project of Alejandro Jay Abapo. Silentjay is a pivotal figure in Melbourne's soul, jazz and beats scenes. He's well known for his creative output with Hiatus Kaiyote, Jace XL, Sampa the Great, among numerous others, and was the music director of last year's Sunny Side Up compilation.
Silentjay is a lifelong student of jazz, just as he's a teacher of rhythm, and Summer Drive Fonky Ride is a masterclass in beat making and sample slicing. These tracks trace the history of hip hop, house, r&B and disco just as they hint at new shapes in sound. Originally self-released as a limited CD run for friends, Summer Drive Fonky Ride is now available to everyone as a sonic blast of sunshine as we head into winter.
For the chance to win a download copy of this week's Album Of The Week, Triple R subscribers can enter here before Sunday 24 May 2020. We have a prize policy of 1 album per subscriber per month so we can share the love and make it fair for all!