From an episode of Uncommon Sense∙Presented by Amy Mullins
Interview
Uncovering the Message of the Lyrebird on Uncommon Sense
Take a walk into the forest with wildlife cinematographer Nick Hayward and behavioural ecologist and expert in the science of birdsong Dr Anastasia Dalziell. They join host Amy Mullins to explore the brilliant mimicry and fascinating behaviours of the lyrebird in Australia. Their conversation is illuminated by sound recordings from the documentary that Nick and Anastasia are both involved in – The Message of the Lyrebird, directed by Mark B. Pearce (Balangara Films).
Lyrebirds capture the imagination and have become a healthy obsession for many in Australia. As Nick notes, "Everyone seems to have a lyrebird story… there's something about them that's just really enthralling." Anastasia shares her experiences in the forest, often in winter, climbing over logs and bush scrub as quietly as she can to observe lyrebirds, "There are so many times... that I just wished I was a lyrebird. I could just float up the hill to follow that singing voice to see what was happening in that big ruckus up the hill."
Photo: A male lyrebird in the forest. Film still from The Message of the Lyrebird.
© Copyright Balangara Films 2021. Photo credit: Nick Hayward.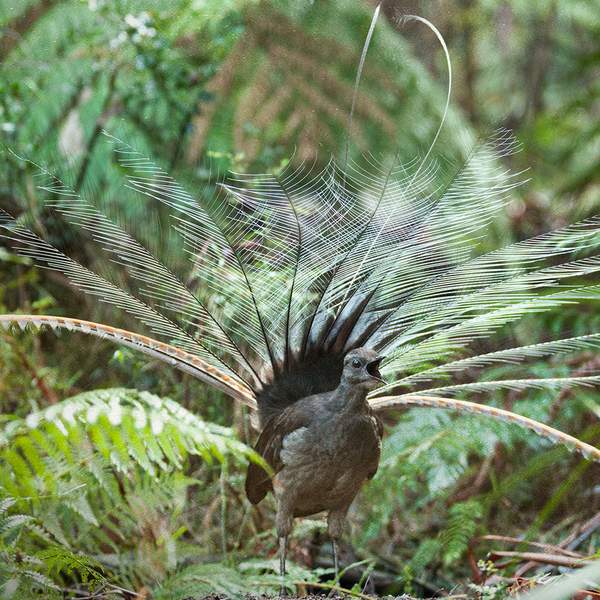 Listen to Uncovering the Message of the Lyrebird on Uncommon Sense
51:05∙1 September 2021
∙