From an episode of Uncommon Sense∙Presented by Amy Mullins
Interview
Uncommon Sense: The Cinematic Legacy of French New Wave Director Jean-Luc Godard
Cinematic legend and icon Jean-Luc Godard died at age 91 last week, so it was apt that Dr Andrew McGregor returned to Uncommon Sense to delve deeply into the life and legacy of the revolutionary auteur, with host Amy Mullins.
Andrew and Amy discuss the nouvelle vague movmement that originated in the late 1950s into the 1960s in France and Godard's prominent place within it. They explore the innovative film-making techniques and artistic genius that distinguished Godard's work from others and transformed cinema forever. They also highlight and discuss a range of his most loved films.
In this interview, we hear some of the iconic music from Godard's films, including 'La Ville Inhumaine' from Alphaville – Paul Misraki, and 'La Mort' from À Bout de Souffle – Martial Solal. Amy and Andrew share their top 5 favourite Godard films for listeners to look into at their own pace or interest!
Amy: Opération béton (1958), Une femme est une femme (1961), Vivre sa vie (1962), Alphaville (1965), Masculin Féminin (1966).
Andrew: À Bout de Souffle (1960), Le Mépris (1963), Pierrot le fou (1965), Deux ou trois choses que je sais d'elle (2 or 3 Things I Know About Her) (1967), Histoire(s) du cinéma (1988).
Dr Andrew McGregor is Senior Lecturer in French Studies at the School of Languages and Linguistics, The University of Melbourne.
ACMI in Melbourne is showing six Godard films as part of their Goodbye to Godard program from 22 September to 2 October 2022.
To view Godard's films from home, they can be found at your local library, university library, Picture Search Video & Vinyl in Richmond, on Kanopy, Apple Movies and Google Movies, as well as distributed by Madman Entertainment and Umbrella Entertainment.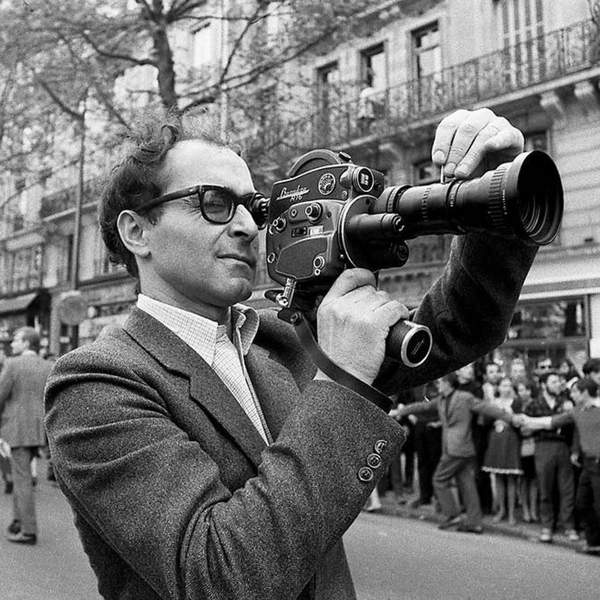 Listen to Uncommon Sense: The Cinematic Legacy of French New Wave Director Jean-Luc Godard
59:44∙20 September 2022
∙