From an episode of The Grapevine∙Presented by Dylan Bird
Interview
The Grapevine: Nurse Riyad Aladassi Speaks from Block the Dock
Pro-Palestine advocates have been camped out in Port Melbourne at Block the Dock, a collective action to blockade and raise awareness about arms exports to Israel. Dylan visited the camp last week, and spoke to Riyad Aladassi.
Riyad was born in Gaza, and is now based in Melbourne and works as a nurse. At the time this interview was recorded, he was on his eighth day of a hunger strike; it's now, on the day of this broadcast, day 11.
Riyad tells Dylan about his memories of Gaza, and his motivations for the hunger strike.
If this interview raises any issues for you, you can contact Beyond Blue or Lifeline.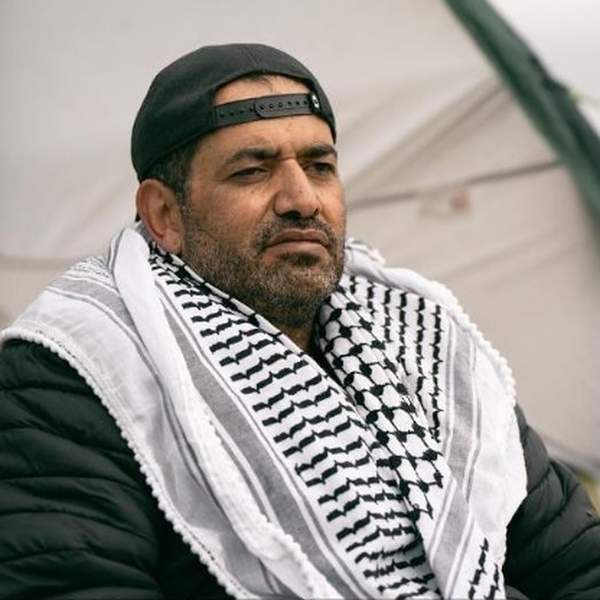 Listen to The Grapevine: Nurse Riyad Aladassi Speaks from Block the Dock
11:43∙20 November 2023
∙