From an episode of Skull Cave∙Presented by Stephen Walker
Feature Segment
The Ghost Hands Over the Reins
Stephen 'The Ghost' Walker has just announced he's handing the Friday afternoon reins over to Woody McDonald, with his new program The Cave (named in honour of Stephen).
In Stephen's words: "The Skull Cave is no more. Welcome to The Cave with your new host Woody. He has sworn an oath on my skull to continue the musical adventure, as the nemesis of mediocre radio everywhere. He won't work alone; I will continue to contribute on a random, irregular basis."
It goes without saying that Stephen Walker's impact and influence is immeasurable. He was Program Manager for 14 years, and has hosted a number of brilliant programs, including From the Bunker, Survival Talkback, Ghost in the Machine and, of course, Skull Cave.
We would like to pass on our massive love and endless thanks to The Ghost, from the entire Triple R family and we look forward to hearing him make contributions to The Cave as often as he can.
Photo by Cathryn Tremain, courtesy of The Age.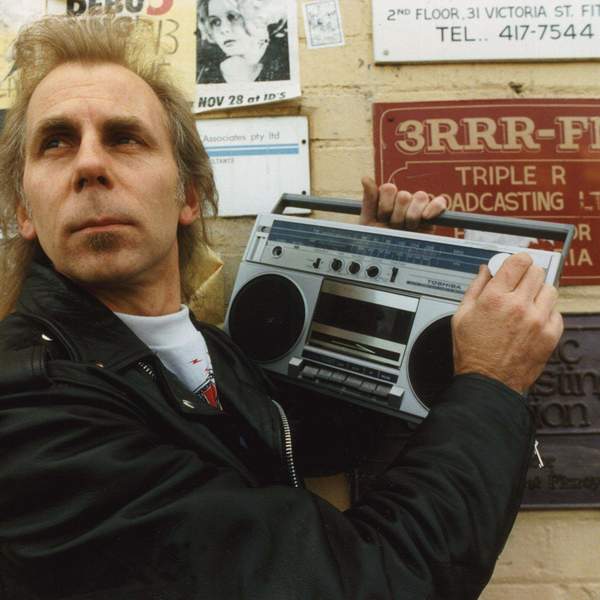 Listen to The Ghost Hands Over the Reins
57:37∙10 August 2018
∙