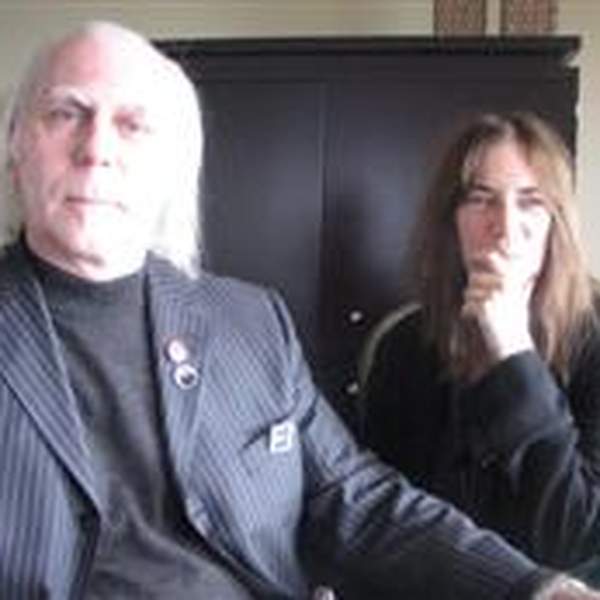 We sadly lost Stephen 'The Ghost' Walker on Wednesday 3 July 2019. We'll upload a new piece of archival audio to this page every Friday arvo in celebration of The Ghost's incredible contribution…
Stephen Walker and 3RRR 's relationship is special. Having devoted 21 years in some capacity to RRR, he has helped define the message and direction of the station that equally gives him the opportunity to demonstrate his passion for music, alternative culture and the community.
During this time, he once held the official role as program manager for 14 years, while today he hosts the most subscribed to program on the station "The Skull Cave". Other shows he has hosted in the past include, "From the bunker", "Survival talkback" and "Ghost in the machine".
His insatiable ears, eyes and mind teamed with his pre-occupation of global politics, make entertaining listening for his audiences. The shows' blend of honest reviews, intelligent discourse and unpredictable selection of music, inspire the listeners to broaden their minds. This is in stark contrast to mainstream media, where the exact opposite seems to be the objective.
Previous occupations and pursuits have included stints as a farmer, secondary school teacher, youth worker, jewellery maker and a professional actor, although he loves most the ephemeral nature of spontaneous radio.
He has exercised his extraordinary knowledge of music and artists by writing articles for "Rolling Stone" the ABC 'dig radio' and "The Beat" amongst others. He has interviewed Iggy Pop, Guns and Roses, Ozzie Osbourne, Alice Cooper, The Ramones, The Cramps, TISM and numerous other legends and nobodies.
copyright © skullcave.org 2003
Stephen Walker's programs