From an episode of SmartArts∙Presented by Richard Watts
Interview
SmartArts: Talking Love with Romeo and Juliet
A play we've all seen a million times, but done a little bit differently.
Bell Shakespeare's new production of Romeo and Juliet breaks tradition with unusual casting and minimalist stage design, bringing the focus back to the language of the canon text.
Leading actors Jacob Warner and Rose Riley join Richard Watts to talk about how their more mature ages as actors and life experience with love allowed them to bring more depth to their teenage characters.
"Rose and I have been friends for a long time, I think our familiarity short-circuited the chemistry," says Warner, "a lot of my Romeo comes out of the humour that Rose and I bring to our relationship."
Romeo and Juliet is on now until the 29th of July at Arts Centre Melbourne.
Photography credit: Brett Boardman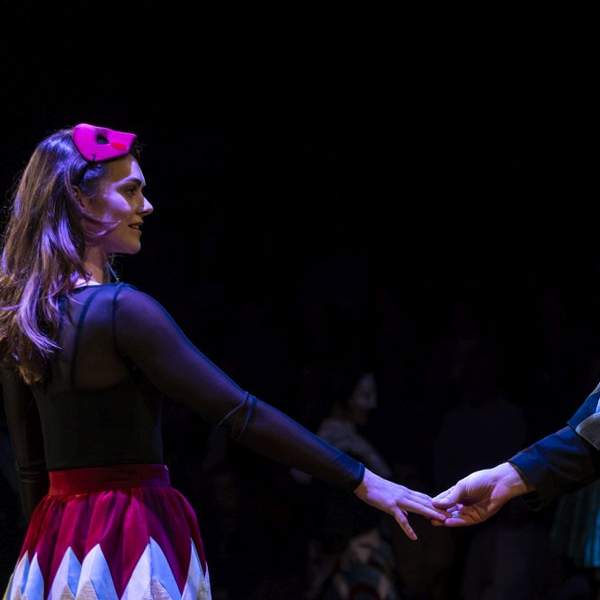 Listen to SmartArts: Talking Love with Romeo and Juliet
16:45∙20 July 2023
∙