Presented by Amy Mullins
Interview
'People Have Much More Power Than They Realise': How to Fix the World with Rutger Bregman on Uncommon Sense (from 2017)
If you haven't heard of Rutger Bregman you can think of him as a kind of Robin Hood for the Influencer Age: taking from the rich and giving to the poor, one dissenting media appearance at a time.
The historian and author recently made headlines when, on a panel at the Davos World Economic Forum, he told the audience of private-jet owning billionaires that the world's problems could be solved if they'd just start paying tax. In his own words: 'It feels like I'm at a fire fighters conference and no one's allowed to speak about water.'
Shortly after, he landed in everyone's Twitter feed for doing an interview for Fox News, in which he called presenter Tucker Carlson 'part of the problem' and 'a millionaire funded by billionaires.' Tucker of course responded by calling him a 'moron' and telling him to go f*** himself.
But in a bygone era (the year 2017), before Rutger started upsetting rich people where they live, he visited our humble station to speak to Amy Mullins about his book Utopia for Realists. The book calls for three major changes to the way our world is constructed: the introduction of universal basic income; a fifteen-hour work week; and the opening of national borders worldwide.
In this very special interview Rutger shares his vision for a radically different future and how we can actually get there. 'People have much more power than they realise,' he says, 'they just need to [know] that they're not alone.'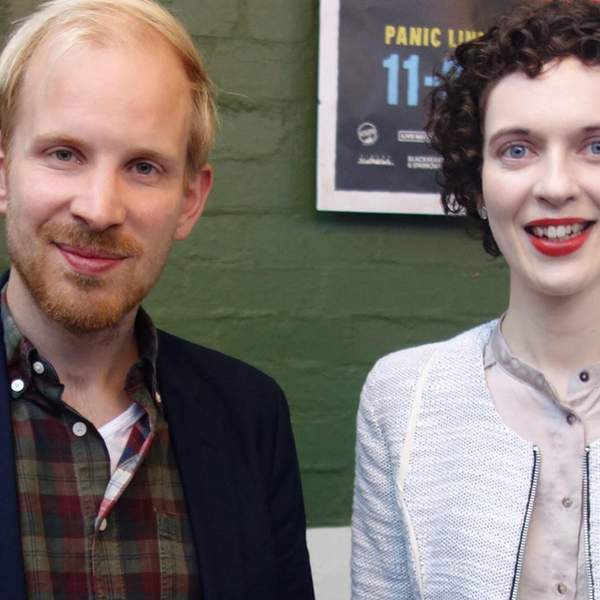 Listen to 'People Have Much More Power Than They Realise': How to Fix the World with Rutger Bregman on Uncommon Sense (from 2017)
30:09∙22 February 2019
∙