Presented by Sam Elkin and Gemma Cafarella
Interview
Queer View Mirror: CEO Of Switchboard Victoria Discusses Trans And Gender Diverse Issues In Federal Election
Once again the LGBTIQA+ community find themselves being used as a political football right before an election. Ahead of Australia voting on May 21, Joe Ball, CEO of Switchboard Victoria, joins Sam and Gemma on Queer View Mirror to discuss the impact of Liberal candidate Katherine Deves' campaign against trans women's participation in sport.
"It's a captains call and a captain's debate from Scott Morrison himself," Ball says. "And whether you're a Liberal voter or not, it makes you feel terrible that the PM – the highest office in the country – has decided that this is one of the most important issues of today."
"At a very conservative estimate we make up, as trans people, about 2 per cent of the population. And if you take out of that trans women, and then trans women who are playing sport – which is the majority of this debate – it's a very, very tiny group of people we are talking about."
Ball talks of the distress and cause for concern this debate and oversized social commentary is having on the queer community, especially young trans people.
"When politicians and political commentators choose to use LGBTIQA+ lives as fair game and debate, or refuse to stand up, they drive the disadvantage, distress and discrimination that many people in the queer community have worked hard to address."
To find out more about the support services Switchboard provide head here.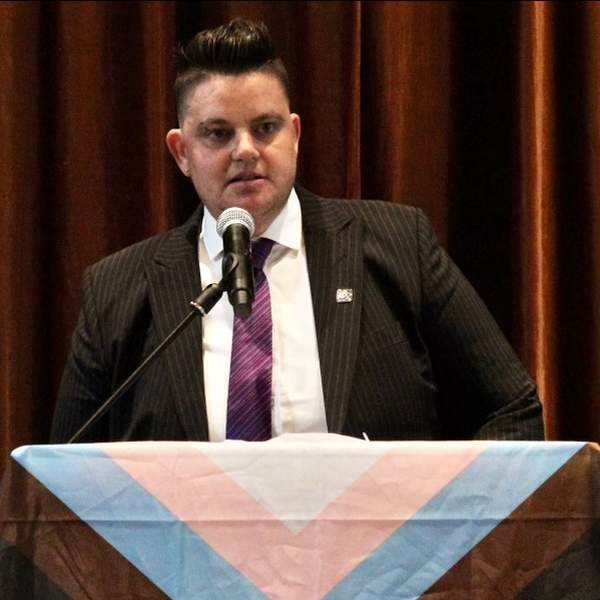 Listen to Queer View Mirror: CEO Of Switchboard Victoria Discusses Trans And Gender Diverse Issues In Federal Election
12:53∙20 April 2022
∙