Presented by Krystal De Napoli
Interview
Indigenuity: Director Alec Morgan On New Film ABLAZE
Multi–award winning director Alec Morgan joins Krystal on Indigenuity to talk about his new film ABLAZE, which tells the extraordinary story of the first Aboriginal filmmaker, Yorta Yorta and Wiradjuri man Bill Onus.
Made with his grandson Tiriki, the film uncovers the stories behind a heroic cultural and political figure who revived his people's culture in the 1940s and ignited a civil rights movement that would change the course of history.
"I know for Teraki it was often a very emotional experience," Alec tells Krstal. "On a personal level it was very emotional to hear these stories coming out – that he was hearing for the first time about his grandfather."
Alec tells Krystal about the process of uncovering rare footage to help piece together Bill's story and reflects on how important it was to talk truthfully about the historical context and major events that informed Bill's life.
"We took time to let audiences know – young audiences in particular – that there were such things as Segregation in Australia," he says. "And how for Bill to travel around Australia he had to negotiate to avoid police. Things like that which were important to understand about the world he ad to live in because of the laws at the time."
Listen to the full interview below.
ABLAZE is out now. Head here for more details.
[Image: Film still of Bill Onus]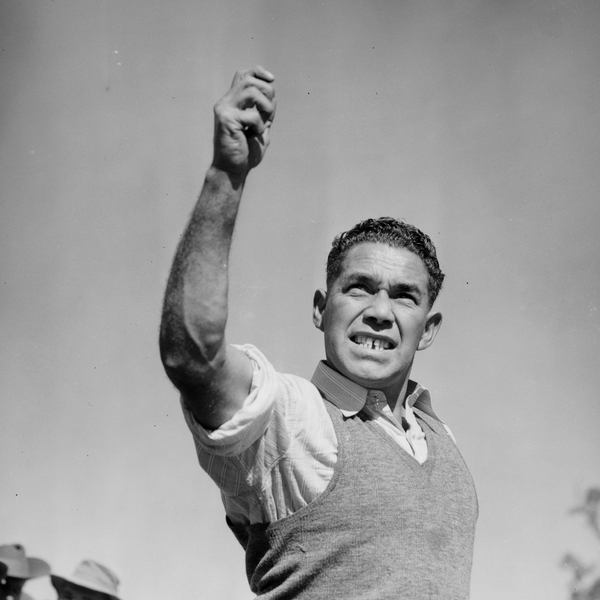 Listen to Indigenuity: Director Alec Morgan On New Film ABLAZE
19:50∙29 May 2022
∙