Presented by Steve Wide
Interview
Belle And Sebastian Join Far And Wide
Belle and Sebastian have a new record out. And while they're not entirely sure what number album it actually is, A Bit Of Previous feels like a joyful return to the familiar for the Scottish indie-pop mainstays. Ahead of its release, Chris Geddes and Stevie Jackson join Steve on Far and Wide to talk about how it came to be.
Due to record the album in LA at the start of 2020, Belle and Sebastian's plans were rearranged by the arrival of the pandemic and, as they tell Steve, they suddenly had to "have a big rethink about what we were going to do."
This turn of events led them to recording A Bit Of Previous in their hometown of Glasgow. And while the title and the album's orgins may sound like a nod to the past, according to Stevie it's all a bit more spiritual than that:
"Stuart was drawn to the title because of his study of Buddhism over the last few years, and he was thinking of reincarnation," he explains. "He was thinking about 'a bit of previous' as being about a previous life and the cycle of reincarnation, which I guess he alludes to through the sleeve artwork".
Over the course of the interview Chris and Stevie talk Steve Wide through the writing of the album, "borrowing" ideas and how The Go-Betweens and Courtney Barnett influenced the opening track.
Listen to the full interview below.
A Bit Of Previous is out now.
(Photo Credit: Hollie Fernando)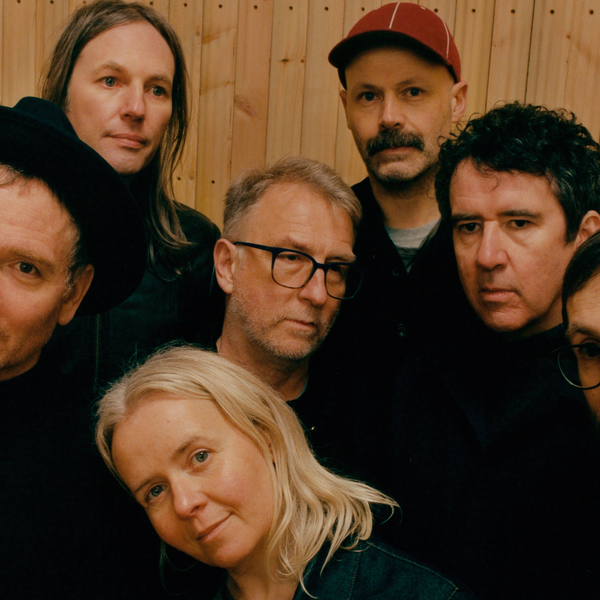 Listen to Belle And Sebastian Join Far And Wide
26:46∙13 May 2022
∙