From an episode of Banksia∙Presented by Vanessa Morris
Interview
Banskia: Deborah Cheetham AO discusses Woven Song project and Short Black Opera
Yorta Yorta woman, soprano, composer and educator Deborah Cheetham AO joined Vanessa Morris on Banksia to talk about Short Black Opera's Woven Song project and their upcoming performance at the Elisabeth Murdoch Hall, Melbourne Recital Centre.
Woven Song was developed as an international project that responds to the Australian Tapestry Workshop Embassy Tapestries and has been performed with unique pieces in Tokyo, Singapore, Mumbai and New Delhi since its inception.
"I discovered this collection of tapestries that reside in Australian embassies all around the world and each of them based on Indigenous art by our most celebrated Indigenous artists and I just thought wow, I just have to respond to this in music and that relationship began back in 2017."
"I started to write the very first piece called Catching Breath which premiered in Singapore as a matter of fact in 2018. The tapestry that resides in our high commission there is called Catching Breath - its based on a work by Wiradjuri artist Brook Andrew."
For each Woven Song iteration, Deborah's gowns are specially designed, and she collaborates with musicians local to the area - with Melbourne's edition composed with Mindy Meng Wang, and chamber musicians from the Melbourne Symphony Orchestra, Orchestra Victoria and PLEXUS Ensemble.
In discussing Short Black Opera, a national Indigenous not-for-profit company specialising in training and performance which Deborah established in 2019, Deborah explains:
"Short Black Opera was established in 2009. I had quite a lengthy career already, I was 20 years into my career as a soloist, as a soprano and I just felt hey you know what, there is so many other First Nations voices out there that could train classically and want to train classically."
"And I set the company up to basically be a support for those members of First Nations communities who wanted to train classically in a culturally safe place and also as a company that would break down the barriers that were preventing people from entering into the courses and into the opportunities that are necessary for building such a career."
Woven Song is taking place on Wednesday 2 November at the Elisabeth Murdoch Hall, Melbourne Recital Centre.
The interview is followed by song Eumeralla - A War Requiem for Peace V. Tookooyoong-ee (Agnus Dei) performed by Deborah Cheetham, Dungala's Children Choir, Linda Barcan, Melbourne Symphony Orchestra, Melbourne Symphony Orchestra Chorus, Don Bemrose.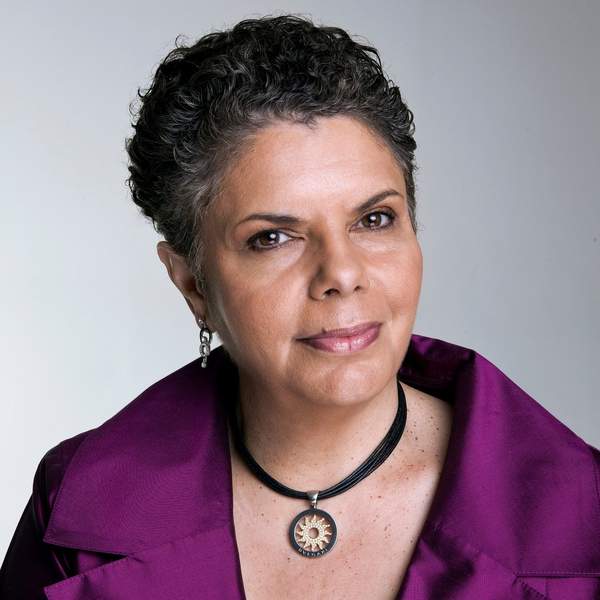 Listen to Banskia: Deborah Cheetham AO discusses Woven Song project and Short Black Opera
16:45∙31 October 2022
∙