From an episode of Banksia∙Presented by Vanessa Morris
Interview
Banksia: Tarryn Love yarns about new First Nations creative program YOOKAPA
Gunditjmara Keerray Woorroong woman Tarryn Love joins Vanessa Morris on Banksia to talk about YOOKAPA - a new First Nations creative program which is based at Platform Arts on Wadawurrung Country in Geelong.
"YOOKAPA is First Nations creative program and it really is created by mob for mob, and is grounded in the sovereignty and self-determination of blackfullas"
"Its based at Platform Arts on Wadawurrung Country in Geelong and its to supports the work that First Nations artists and creatives and community are already doing locally when it comes to the arts - whether that's singing, dancing, performing, visual arts - you know, anything creative cultural expression."
In developing the program, Tarryn explains how exhibition Still Here Now at Platforms Arts earlier this year started conversations that led to the creation of the recently launched YOOKAPA program.
"A lot of the conversations that happened from that exhibition were where are more of these spaces, especially regionally down in Geelong and surroundings.."
"YOOKAPA itself is Gunditjmara Keerray Woorroong, one of my family's languages, and that's to give and receive, about that reciprocal two way relationship and is kind of to acknowledge what it means for me to personally be apart of the First Nations community and honour the way that blackfullas not only relate to one another - but also the country, the kin and the stories."
"It was really [..] carrying on from our conversations and connections and providing the space to keep doing the work."
Tarryn also discussed their work as a studio artist with the Platform Arts LAB 2022 Program and running Koorroyarr Arts with her family.
YOOKAPA has recently been awarded a public art commission for Labuan Square, which is expected to open to public in November 2022.
Expressions of interest are open to First Nations creatives until 3 October 2022. Find out more about here.
Listen to the full interview below.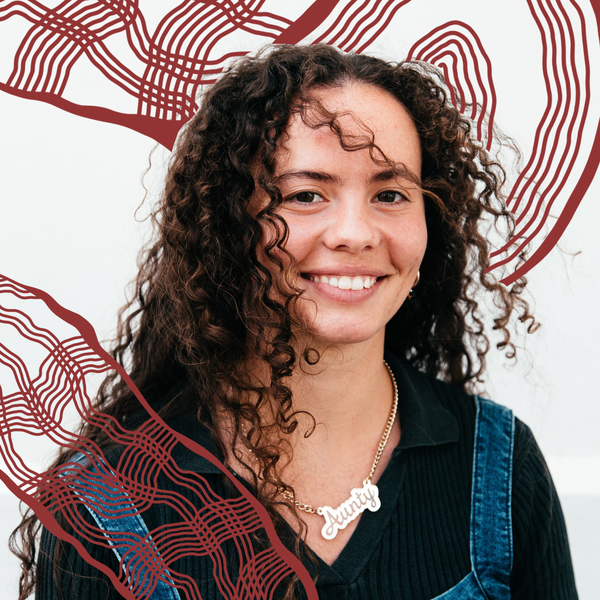 Listen to Banksia: Tarryn Love yarns about new First Nations creative program YOOKAPA
15:06∙19 September 2022
∙