From an episode of Banksia∙Presented by Vanessa Morris
Interview
Banksia: Ripple Effect Band discuss songwriting, EP Wárrwarra and upcoming Kabba Kabbura Tour
Rona, Rachel and Jodie of Ripple Effect Band from Maningrida, Arnhem Land, joined Vanessa Morris on Banksia ahead of their Kabba Kabbura Tour Narrm (Melbourne) shows next month.
Ripple Effect Band released debut EP Wárrwarra in 2018, which includes four songs written and performed in four languages.
Rona talks about writing Hunting Song from the EP which was inspired during a time she went hunting, "I ended up writing the story on my phone.. and it just came up in my mind, just like magic or something [..] it just came up, all of the words.."
In discussing their upcoming full length release which they've been working on since 2020, Jodie explains, "We were able to do a bit last year, in Darwin.. we worked in the studio up there, at Skinnyfish Studio [..] which is where Gurrumul worked and its quite an amazing place to work in to have [..] his spirit there."
"We've just been piecing it together, but its very close now."
Rachel also talks about how the band's rendition of her husband's song Cliff Song from the upcoming release moves people from Maningrida when performed live, and what it is about:
"Its language [..] its how I stepped down on the cliff side looking at the first island, and tide was coming in and then we saw boat.. and then waiting there, the sun going down and then big storm coming in towards this way, to Maningrida.. and thats the song, its all about Cliff Song"
"My husband wrote that and he passed away, but I am still singing it with the girls."
Ripple Effect Band are playing at Mumma Chen's in Footscary on 8 October and the Northcote Social Club on 9 October.
Follow Ripple Effect Band on instagram or facebook to keep up to date with future updates.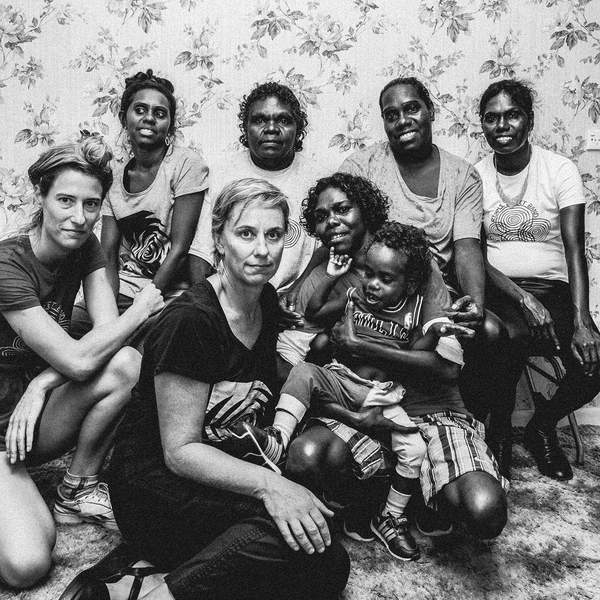 Listen to Banksia: Ripple Effect Band discuss songwriting, EP Wárrwarra and upcoming Kabba Kabbura Tour
17:25∙26 September 2022
∙