From an episode of Banksia∙Presented by Vanessa Morris
Interview
Banksia: Maree Clarke yarns about Yalingwa Fellowship, current projects and creative practice spanning 30 years
Mutti Mutti, Wamba Wamba, Yorta Yorta and Boonwurrung woman and artist Maree Clarke joined Banksia to talk about recieving the Yalingwa Fellowship which will support extensive research in museums overseas, and the upcoming Yalingwa exhibition at the Australian Centre for Contemporary Art (ACCA) in July.
Maree also spoke about their new installation at 101 Collins Street, upcoming work with Vivid Sydney in May, in-progress project with Munro Library expected to open in October 2023, and the Metro Tunnel Project scheduled for 2025.
During the conversation, Maree spoke about their multidisciplinary arts practice across sculpture, glasswork, jewelerry, painting, and multi media installations of video, photography including lenticular prints, 3D photographs and photographic holograms.
With a career spanning over 30 years, Maree also discussed the process and response to their exhibition Ancestral Memories at the National Gallery of Victoria (NGV) which involved her family and community, and mentoring the next generation.
Find out more about Maree Clarke here.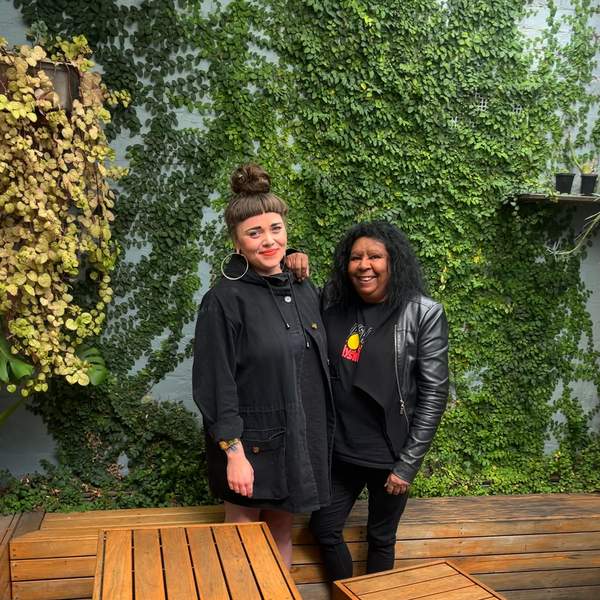 Listen to Banksia: Maree Clarke yarns about Yalingwa Fellowship, current projects and creative practice spanning 30 years
22:37∙13 February 2023
∙