From an episode of Banksia∙Presented by Vanessa Morris
Interview
Banksia: Gerard Black on art installation as part of Geelong Arts Centre Little Malop Street Redevelopment
Worimi artist Gerard Black joins Banksia to discuss the Geelong Arts Centre Little Malop Street Redevelopment and their art installation as part of the project.
"I reflected on where the building is being built, out of respect for the Wadawurrung people, and their stories, and the land that it's on."
In researching and learning more about the eel, which is Gerard's art installation subject matter, he describes the significance behind the piece:
"I could really relate to the resilience within the eel's journey, and us, as Aboriginal people as well, and the resilience we've had to show - and that perserverence - I thought it was such a strong relationship and connection between each other."
Gerard also discusses their art journey as a tattoo artist to using digital art, traditional painting and big-scale art installations:
"As I went through my tattooing journey, that was a platform to learn how I can share stories in a different medium and a way to do it, which then inspired me to do it more for digital art and my traditional painting as well, and then doing larger installations"
"It's like an evolution thats kind of progressing more and more as I go through my art journey, and the more I go through it, the more I want to go bigger scale and do more things"
Gerard is one of four First Nations artist selected to have work featured in this project alongside Kait James, Mick Ryan and Tarryn Love.
The Geelong Arts Centre Little Malop Street Redevelopment is expected to open to public in 2023.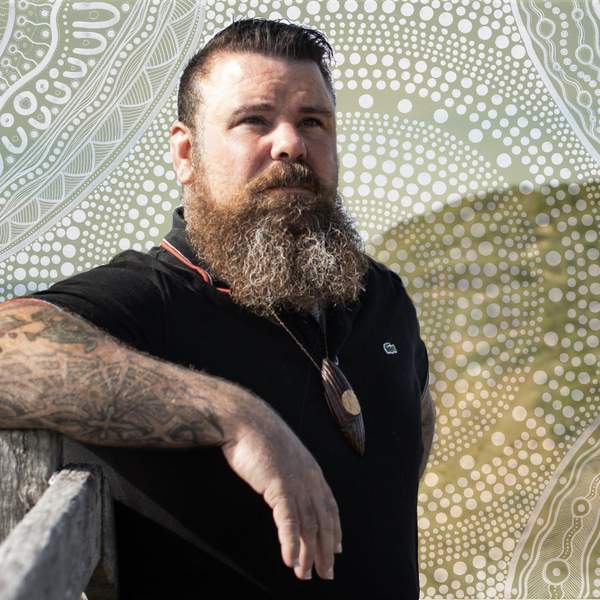 Listen to Banksia: Gerard Black on art installation as part of Geelong Arts Centre Little Malop Street Redevelopment
13:28∙6 June 2022
∙