From an episode of Banksia∙Presented by Vanessa Morris
Interview
Banksia: Dakota Feirer on poetry practice, projects and MWF's This Song We Sing: New Voices in First Nations Poetry
Bundjalung-Gumbayngirr poet Dakota Feirer joins Banksia to yarn about Melbourne Writers Festival event This Song We Sing: New Voices in First Nations Poetry as well as their poetry practice, projects and recent published pieces in Art Monthly Australiasia.
"Its exciting because I feel this emphasis on First Nations stories, and been back and forth to Narrm a few times this year for some interesting projects [..] the whole community and the energy embraces some of our voices - whether they be soft, gentle, or the radical, or strong voices.."
"I'm privileged to be involved with a creative programming session invited by one of the First Nations curators, Jazz Money, who is an incredible leader in our literature and a huge mentor of mine.."
In talking about his writing practices, Dakota explains, "I often speak about intent, and our intents when we create, destroy, create, make love, try to destroy things.. In terms of the fire, if you are to light a fire, the most important thing about that process is your intent - is your intent to harm, is your intent to create, give love, nourish.."
"My intent at the beginning was always for my own healing, and it will always be about that. But as soon as I started sharing openly, my work, it dawned on me, the power of sharing to heal as a community, that collective healing.."
The pair also discuss Dakota's recently published pieces in the new Spring 2022 edition of Art Monthly Australiasia magazine, soundscape and video installation project Water & Smoke III, and film project Fragments of Brachychiton Acerifolius with Article One.
Melbourne Writers Festival event This Song We Sing: New Voices in First Nations Poetry is on 11 September at 1:30pm
Stay up to date with Dakota Feirer's upcoming project via instagram
Listen to the full interview below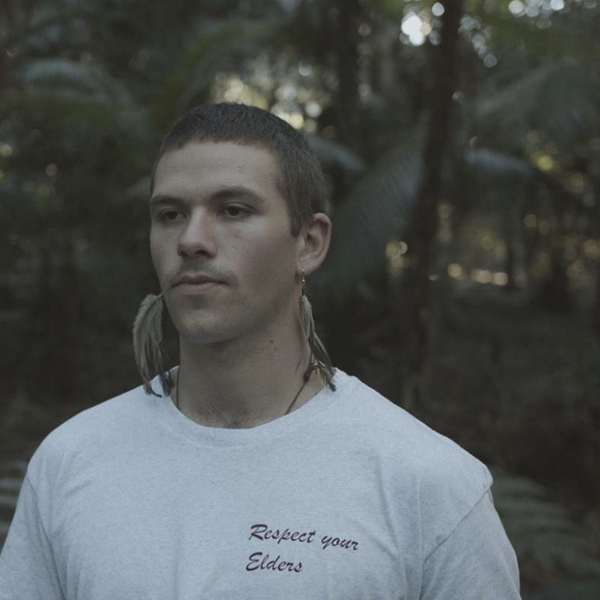 Listen to Banksia: Dakota Feirer on poetry practice, projects and MWF's This Song We Sing: New Voices in First Nations Poetry
14:15∙5 September 2022
∙