From an episode of Banksia∙Presented by Vanessa Morris
Interview
Banksia: Bianca Valentino talks Gimmie Gimmie Gimmie Zine, black&write! and Kill Your Darlings
First Nations editor, writer, artist and musician Bianca Valentino joins Vanessa Morris on Banksia to discuss the next edition of Gimmie Gimmie Gimmie Zine and how it all started, their work as editor at black&write! and role as First Nations editor-in-residence at Kill Your Darlings.
"In the next edition that we'll be announcing in a couple of weeks, it has a really great yarn with Meanjin musician Dancingwater about her music and being a First Nations artist. They recently supported Amyl and the Sniffers and C.O.F.F.I.N when they played up here."
During the yarn, Bianca also unveiled for the first time that Gimmie Gimmie Gimmie are in the process of starting at record label, "we're actually starting a Gimmie label and we'll be releasing music from bands that we love."
In light of black&write! which has a dual focus on First Nations writing and editing, Bianca explains: "black&write! is the first project of its kind, we were established in 2011 to train First Nations editors and to support First Nations authors in career development and […] as an editor, it's really important to me that Indigenous identity isn't lost in the editing process."
The focus of their role at independent online arts and culture magazine Kill Your Darlings involves working with First Nations writers on essay pieces, which they describe, "through my works, its just amplifying blak voices and helping us get our stories out there and providing that platform."
Bianca is also working on a book featuring over 100 conversations spanning the last 18 years with people in the punk community ranging from pioneers Bad Brains through to Yugambeh/Bundjalung hardcore punk band Nerve Damage, which should be out before the end of 2022.
To find out more visit Gimmie Gimmie Gimmie Zine instagram or website; Kill Your Darlings instagram or website; and black&write!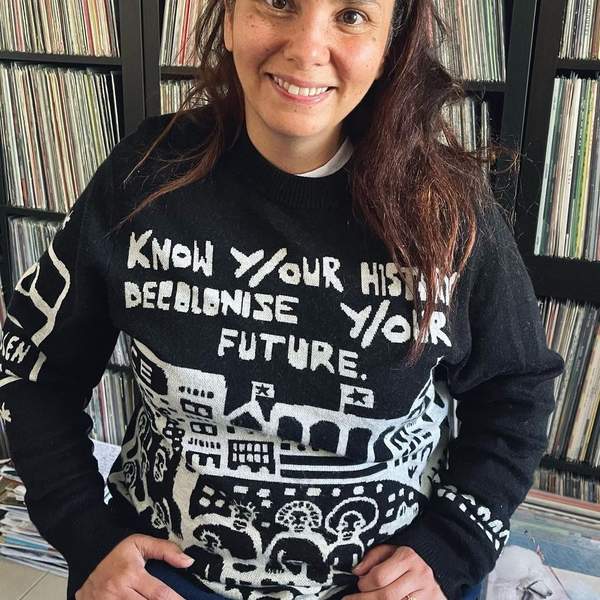 Listen to Banksia: Bianca Valentino talks Gimmie Gimmie Gimmie Zine, black&write! and Kill Your Darlings
23:46∙22 August 2022
∙