From an episode of Banksia∙Presented by Vanessa Morris
Interview
Banksia: Belinda Briggs on the Indigenous Ceramic Award and the Shepparton Art Museum
Yorta Yorta and Wemba Wemba curator for Indigenous art at the Shepparton Art Museum (SAM) Belinda Briggs joins Vanessa Morris on Banksia to discuss the Indigenous Ceramic Award, where finalist works are currently on display, followed by the award ceremony and celebration on 8 October.
"It's been a really amazing journey for me, this is my third Indigenous Ceramic Award, or ICA, and its been a real privilege to get to know those artists from across Australia working in clay.."
"The way they are using that to tell the stories of their country [..], stories about their families, and an expression of who they are and where they are from."
They also explain how "its the only national award for Indigenous artists that focuses on clay" where the winning work will become part of the SAM collection to continue to be appreciated and engaged with.
Belinda also talks about SAM and Kaiela Arts collaborative installation Kaiela deya, manu nyananan (River here, is home to all of us), a work from artists Jack Anselmi, Suzanne Atkinson, Tammy-Lee Atkinson, Frances Nicholson, Eva Ponting and Lyn Thorpe.
Works from finalists of the Indigenous Ceramic Award are being showcased at SAM on Yorta Yorta country until 4 December 2022.
For more information visit the Shepparton Art Museum website.
Listen to the full interview below.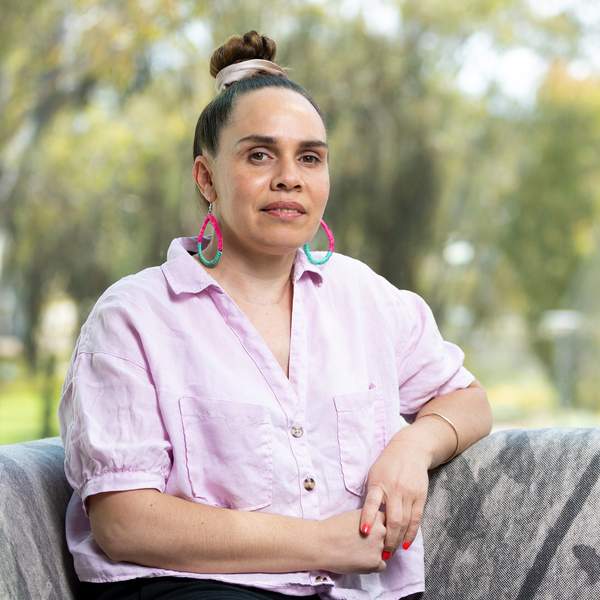 Listen to Banksia: Belinda Briggs on the Indigenous Ceramic Award and the Shepparton Art Museum
12:18∙22 August 2022
∙