Presented by Vanessa Morris
Interview
Banksia: Bangarra Artistic Director Stephen Page talks SandSong: Stories from the Great Sandy Desert
Bangarra Dance Theatre's Artistic Director Stephen Page joins Vanessa Morris on Banksia ahead of SandSong: Stories from The Great Sandy Desert performances at Arts Centre Melbourne, which will see Bangarra return to Melbourne after three years.
"We knew this SandSong: Stories from the Great Sandy Desert was, in a way, was a great medicine in terms of its message, its spirit [..] the Bangarra experience.. its great to get back to Melbourne at the end of August, and finally deliver this work.."
In discussing SandSong paying homage to his dear friend Ningali Josie Lawford-Wolf and her family, Stephen said "we worked with Ningali's brother Tom and sister Eva, and we got to consult with the Wangkatjungka and the Walmajarri Elders of the Kimberleys [..] and they gifted us and entrusted us with traditional song and dance."
The pair discuss how Bangarra connects with different audiences, to which Stephen mentions:
"The great thing about Bangarra is, yes we get to be entrusted with stories from different clans all over the country [in] whatever theme that may be.. black social issues are always embedded politically in our works, also the rejuvenation of language and through our sound our music, and our creation stories are reawakened.. You have living traditional cultures to urban rekindling cultures.."
In talking about the 10th Anniversary tour of Terrain and his time as Bangarra Artistic Director coming to a close, Stephen said:
"The reason I chose Terrain [was] because my time as Artistic Director finishes at the end of the year, of 22.. so I've been passing on this wonderful message on to our Associate Director [..] Francis Rings, a strong Kokatha woman from South Australia and Terrain was one of her major works created in 2012, and I wanted to bring it back on a national tour to really [..] hand down the message, for this amazing work."
"Terrain's a gift to her, and fuelling her with all of this right energy, for her to lead Bangarra into the next cycle.."
SandSong: Stories from The Great Sandy Desert is at the Arts Centre Melbourne from 25 August - 3 September 2022.
Information on the Terrain 10th Anniversary Tour can be found here.
Listen to the full interview below.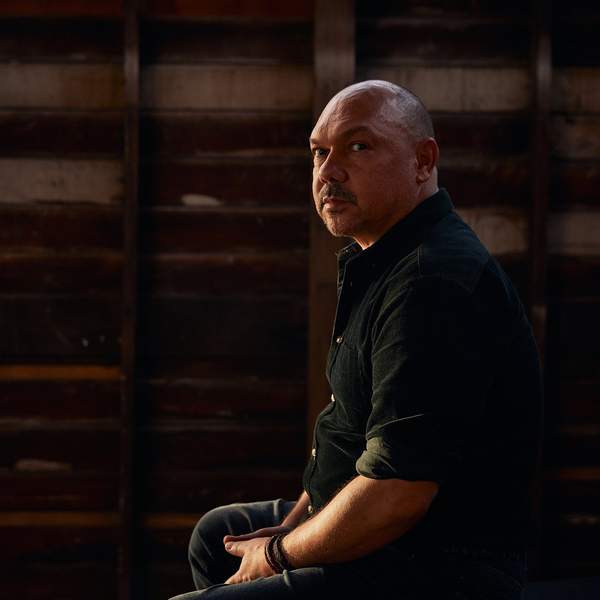 Listen to Banksia: Bangarra Artistic Director Stephen Page talks SandSong: Stories from the Great Sandy Desert
25:23∙8 August 2022
∙