Triple R Soundscape: 3 February 2020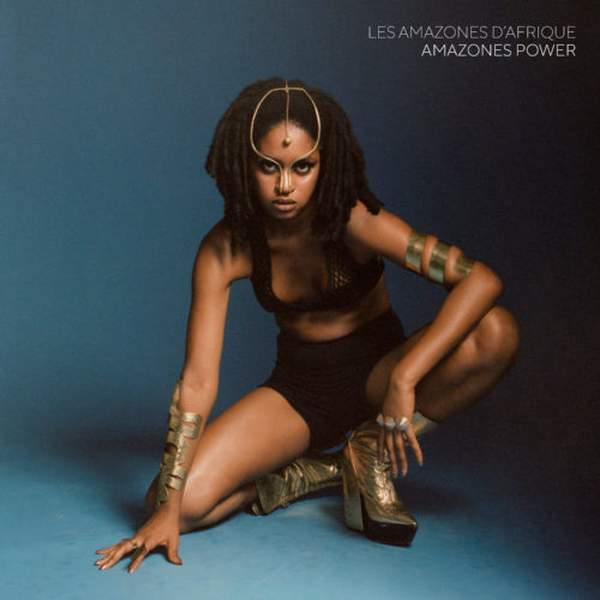 Soundscape is a weekly look at local and international releases making an impression on our musical radar. The list offers a cross-section of EPs and albums arriving at the station.
---
We have been busily scouring the Soundscape! Check out some of our favourite finds for this week 3 February 2020.
The highly prolific Melbourne-based polymath, known for using numerous aliases, (A.R.T. Wilson, House of Dad, Berko), channels his earliest musical obsessions with Joyful; balancing moments of nostalgic elation with computer-generated vocals of tender and emotive phrases made ambigous.
---

Alice Boman - Dream On (Play It Again Sam/Inertia Music)
The debut album from the Swedish singer-songwriter is a stunning and sad bedroom-pop album; her easy, delicate vocals surrounded by fuzz and organ samples. The songs skirt around themes of heartbreak and disapointment, while maintaing hope and comfort that we're all, in one way or another, going through this together.
---
Les Amazones d'Afrique - Amazones Power (Real World Records)
The pan-African, all-female supergroup, first formed in Mali in 2014, return with their second release. The group remain uncompromising in confronting social issues that face women throughout Africa and the world. The album is driven by richly melodic and far-ranging styles, blending the sounds of traditional pan-African music with gritty, contemporary pop.
---
CLAMM - Beseech Me (Independent)
The new Melbourne band - made up of members from Gamjee and Dragoons - release their debut album. Beseech Me touches on anti-violence, materialism, mental health and the state of modern Australia via propelling power chords and direct, uncompromising vocals.
---
Prophet - Don't Forget It (Stones Throw)
Prophet's debut LP Right on Time, was released in 1984 as a limited, private press LP, which to this day has maintained a dedicated cult following. Almost three decades later, the founder of Stones Throw met the enigmatic musician by chance and has since released two albums on the Californian label - Wanna Be Your Man, and now Don't Forget It. On the new release, the Bay-Area musician whittled down over a hundred songs, to 16 self-produced, expansive, and emotionally challenging synth-funk hits.
---
J Hus - Big Conspiracy (Black Butter Limited)
The London rapper's second release follows a stint in prison and finds him a smoother, preciser and more thoughtful artist. Big Conspiracy shows J Hus' talent for slick pop production, and his capacity for elegently sorting through the sounds of Afropop, reggae and early 2000s American hip-hop.
---
Bufiman - Albumsi (Dekmantel)
Jan Schulte's hometown of Düsseldorf has always been the musical and conceptual focal point of his work, and this is no different with his new album Albumsi. In his new LP, the globe-trotting DJ finds in his city the cosmopolitan balance of African and Asian Percussion with the influence of German house music and a certain Dutch joy of experimentation.
---
Alexandra Savior - The Archer (30th Century Records)
The enigmatic Portland based artist wrote every song, directed every music video, and created the album artwork for her second release. Over the 10 tracks of The Archer, Savior evokes heartbreak, meancholia and solemn reflection through her signature blues-tinged sound, with a certain otherworldy lustre reminiscent of Lana Del Rey.
---
Dan Deacon - Mystic Familiar (Domino)
Five years following his last release, the Baltimore musician retains the hyper-charged indie-pop sound of his earlier releases, while building on his more recent film-scoring work to imbue the tracks with a certain mystical, cinematic quality.
---
Mura Masa - R.Y.C (Polydor Records)
The 23 year old London artist's newest release is a meta-commentary on the millenial generation's fixation with the past. R.Y.C. recycles and reinterprets the sounds he grew up on - a strange and fixating mixture of post-punk, house, britpop, emo and garage.
---