RADIOTHON COMING SOON!
WHAT IS RADIOTHON?
PRIZES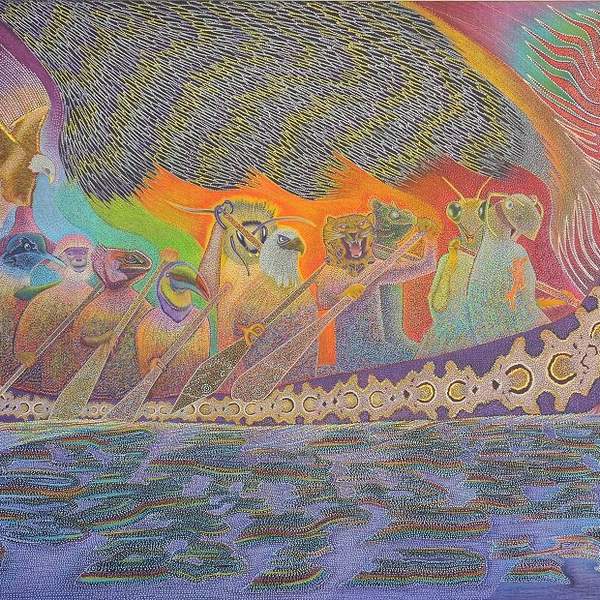 Listen to Voyage of the Dawn Treader – 6 December 2021
∙
Playlist for Voyage of the Dawn Treader – 6 December 2021
Slow Motion Blackbird

Chris Merrick Hughes

Invocation

Isaiah Collier & the Chosen Few

Forlorn

Isik Kural

Light Way_박지하

Park Jiha

Lord Howe Island stick insect (Dryococelus australis)

Extinction Room

Eucalypt

Peter Mummé

The Inner Light alternate take

George Harrison

Hare Krishna Maha-Mantra

Radha Krsna Temple

Raag Bageshri Alaap & Chautal

Amelia Cuni

Circumradiant Dawn

Dead Can Dance

Sound Bathing

Rena Anakwe

I am Sitting in a Room

Alvin Lucier

Liquid Dreams, Water Voices

莎瑜 (ShaYu) (Zhi x 黑芝麻)

Still Beach

Princess Diana Of Wales

The Frogs Are Dying Part 2

River Yarra

Sierra Tarahumara

Chris Watson

Mysteries

Beth Gibbons & Rustin Man
Music to cultivate stillness and peace. Guided meditations, healing vibrations, deep space explorations. New age, spiritual jazz, nature sounds, ambient blissouts, poetry and dreamscapes for early risers, or late night comedowns. 
Presenters