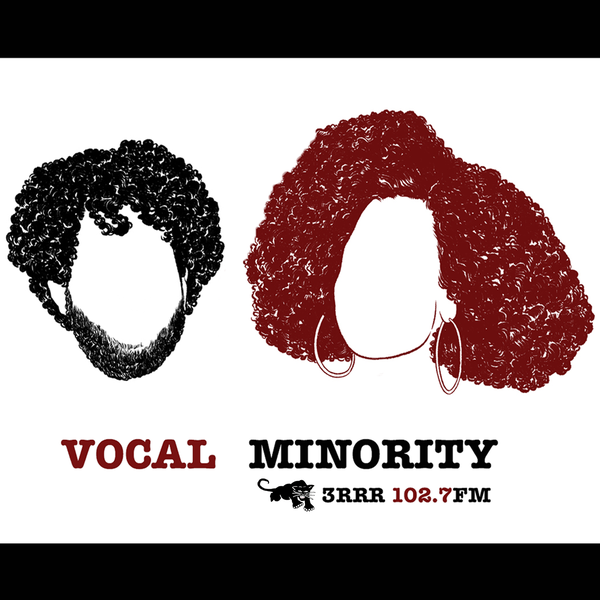 Listen to Vocal Minority – 7 December 2020

01:00:00
"A lot of people - especially non-Indigenous people - feel this guilt, but they should question why they feel this guilt. And if they do feel these negative emotions, they should channel it into something positive to create change. That's what history and memory work should be about, creating change" - Nathan 'Mudyi' Sentance
GENOCIDE: Episode 3 features Nathan 'Mudyi' Sentance - aka the 'Archival Decolonist' - a Wiradjuri man, project officer in First Nations programming at the Australian Museum, and a member of the Indigenous Archive Collective. He chats with Bez and Jim about the importance of centring Bla(c)k voices and perspectives within cultural and memory institutions (i.e. museums, libraries and galleries), and Australia's history of genocide and slavery.
Playlist for Vocal Minority – 7 December 2020
A six-part series that explores the ways that racism continues to permeate this country's culture - from Terra Nullius and the White Australia policy, to over-policing and Nauru.
Follow Jim Malo on Twitter.
And Bez Zewdie on Twitter and Instagram.
Listen to the all Bla(c)k Vocal Minority Spotify playlist.
Presenters