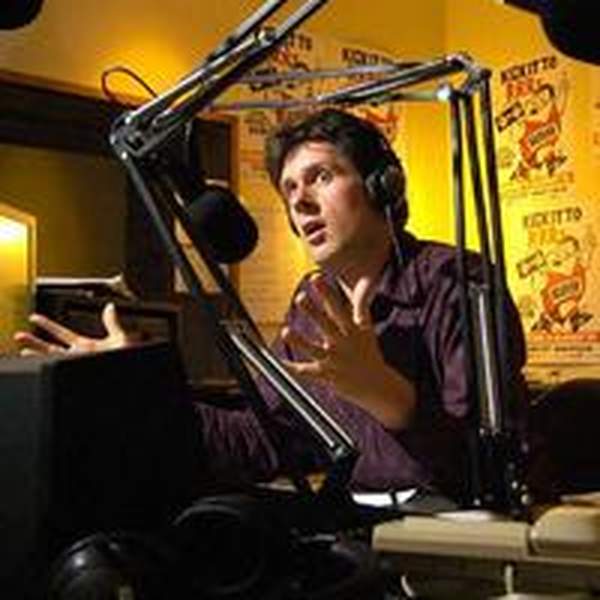 Listen to Under The Sun – 11 October 2020

02:00:00
Executive director of Wild at Heart, Philip Heuzenroeder, tells us about Unmuted Festival.
Playlist for Under The Sun – 11 October 2020
UTS Opening MIx

Various Artists

Doin' the Carving for Thabo

Lon Moshe

Azamane Tillade (live)

Bombino

Sad Cowboy

Goat Girl

John Lennon

Hammell on Trial

The Beatles

Daniel Johnston

Everybody's Got Something to Hide Except for me and my Monkey

Kristin Hersh

Echoes in the Bone

Everything is Recorded

Unmuted Festival

Phillip Heuzenroeder Interview

Living in Today

Stuart Seccafien

Victory (Demo)

PJ Harvey

Between Sets

Ameila Walker

Wingwalker (live in Tokyo)

Shellac

Too Many Husbands

Coriky

The Producer

The Quakers

Chismiten

Mdor Moctar

Kid A

Punch Brothers

Spooks Inherent VIce Soundtrack

Joanna Newsom/Johnny Greenwood

Jabalqua

Secret Chiefs Three

Utopioid vs Brother Tried Hard

Fantastic Man vs Alana Hicks

discuss

chris wilson

Lazy Day

John Cale

Last Great American Whale

Lou Reed

Where Did I Leave That Fire

Neko Case

Kalashnikov

Blake Scott

Then You Realise

Autohaze
Explorations of musical worlds, multi genre clash and deconstruction, shooting music from both barrels at the radio canvas: musical play in the sonic spray.
Think! It ain't illegal yet. Like the show on Facebook here
Playlists posted below for the curious!
I am also writing, directing and co-producing a documentary about the late David McComb.
---
Presenters