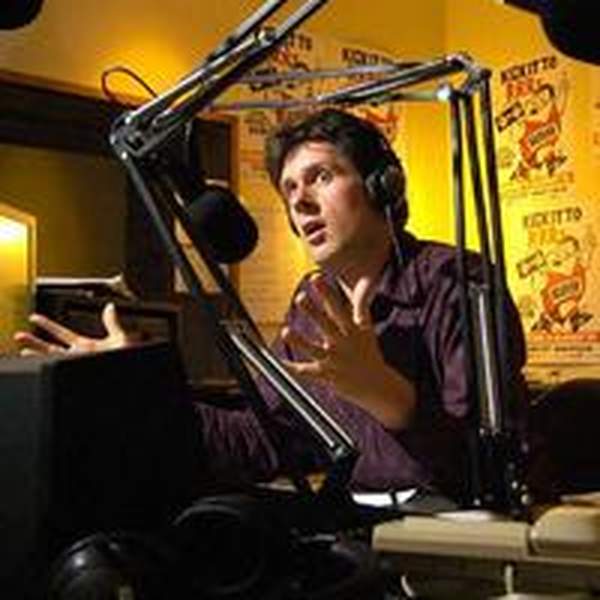 Listen to Under The Sun – 28 June 2020
∙
Highlights
Under The Sun: Biographer Paul Gorman Tells Us About The Life And Times of Malcolm McLaren
Learn about the new Malcolm McLaren biography with author Paul Gorman.
Playlist for Under The Sun – 28 June 2020
UTS opening mix

Various Artists

Big Dumb Town

Stan Ridgway

Words from Strangers

Saul Williams

Breakthrough

The Funkees

Too Many Husbands

Coriky

I am

Jehnny Beth

A Place Above

Jehnny Beth with Cillian Murphy

Scream in Vain

Bob Geldof

Interview: The life and times of Malcolm McClaren vs New York Dolls Personality Crisis vs Sex Pistols Pretty Vacant/Submission vs Malcolm McClaren Punk It up vs Malcolm McClaren Opera House vs Malcolm McClaren Waltz Darling

Paul Gorman interview

GNC City

Simona Castricum

The Great Australian Silence

Adam Gibson

My Own Version Of You

Bob Dylan

CHU

Tennis Pagan

Nitro Girls

Dean Blunt

Neva

Dean Blunt with Poison Anna Neva

The Ground Below

Run the Jewels

The Ten Commandments of Vietnam

Ry Cooder and Coretta Scott King

Love Will Tear Us Apart

Hot 8 Brass Band

Ghetto Living

Prince Fari

No Helmet Up Indianola

RJD2

Swirl Brand New Day

Swirl

Worry

Songhoy Blues
Explorations of musical worlds, multi genre clash and deconstruction, shooting music from both barrels at the radio canvas: musical play in the sonic spray.
Think! It ain't illegal yet. Like the show on Facebook here
Playlists posted below for the curious!
I am also writing, directing and co-producing a documentary about the late David McComb.
---
Presenters