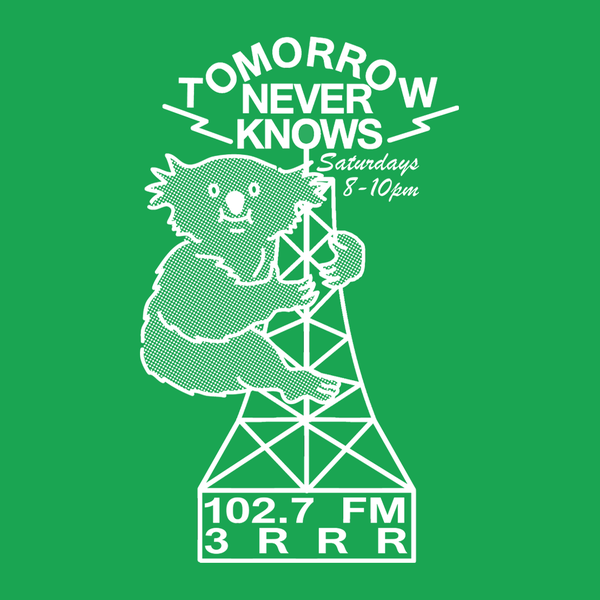 Listen to Tomorrow Never Knows – 24 August 2019
∙
Members of the RRR family join Emerald for a special Radiothon edition of the show. Tune in to catch Systa BB, Areej Nur, Michael Furner, Gianna Mazzeo, Mia Yolande and Sara Savage behind the mics.
Playlist for Tomorrow Never Knows – 24 August 2019
Turn off your mind and float down stream every Saturday night as Emerald plays everything from the emerging to the internationally renowned. With two hours of tunes spanning neo-soul to rock 'n' roll. Tomorrow Never Knows charts the differences between the parties of tonight and the headaches of tomorrow.
---
Presenters