RADIOTHON COMING SOON!
WHAT IS RADIOTHON?
PRIZES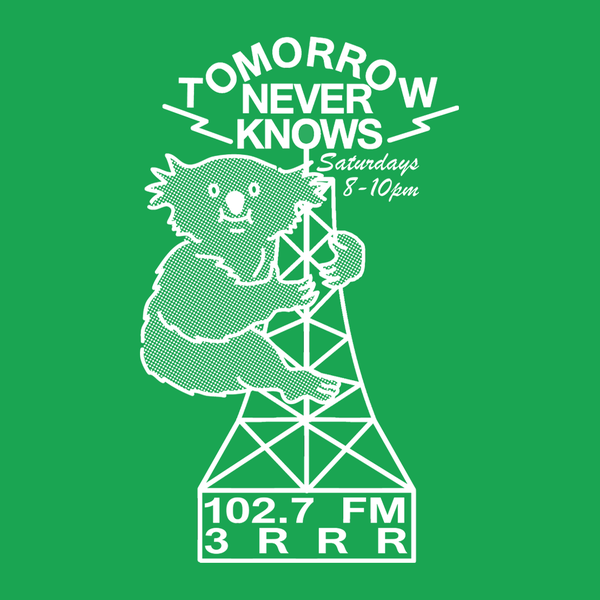 Listen to Tomorrow Never Knows – 17 April 2021

02:00:00
Playlist for Tomorrow Never Knows – 17 April 2021
Twinkle Stars

Bauri

Untitled

THE GABYS

My Cutie

The Shaggs

Just 4 U

Tangled Shoelaces

Lucky Penny

Maxine Funke

Skeleton is your little boy

The Cannanes

Aura (clean)

Moon Rituals

Lowdown

Scribble

Temple Head (Youth Isis Mix)

Transglobal Underground

Atlantic Fores

Sunburst Band

Javelin Flight REMIXED by MIKE GURRIERI

EX OLYMPIAN
Turn off your mind and float down stream every Saturday night as Emerald plays everything from the emerging to the internationally renowned. With two hours of tunes spanning neo-soul to rock 'n' roll. Tomorrow Never Knows charts the differences between the parties of tonight and the headaches of tomorrow.
---
Presenters