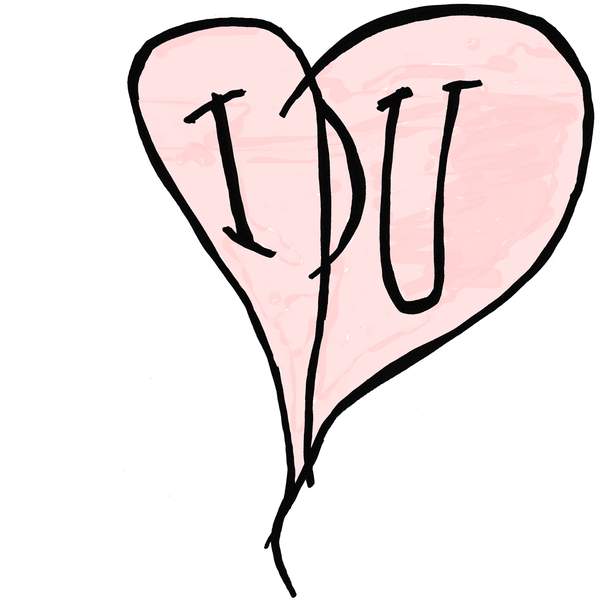 Listen to The International Pop Underground – 11 August 2021

02:00:00
Playlist for The International Pop Underground – 11 August 2021
Unpopular pop-music at its most pretty and profound. Artistic expressions and stylish transmissions from around the corner and around the globe.
---
INTERVIEWEES THUS FAR:
2nd Grade, A.A. Williams, Abra, Add N To [X], Adem, Aesop Rock, Aldous Harding, (Sandy) Alex G, Alex Izenberg, And The Kids, Andy Shauf, Angel Olsen, Anna Calvi, Anna Meredith, Anna von Hausswolff, Anthonie Tonnon, Antony & The Johnsons, Aphir, Arab Strap, Architecture In Helsinki, Arrom, Art Of Fighting, Austra, Autre Ne Veut, Axolotes Mexicanos, Bangs, Banoffee, Barbara Morgenstern, Barrie, Beach House, Beans, Beirut, Belle & Sebastian, Beth Orton, Big Thief, Billie Marten, Black Country New Road, Bleached, Bleachers, Blonde Redhead, The Blow, Blue Hawaii, Body Type, Boytoy, Braids, Briana Marela, Brigid Mae Power, Broadcast, the Brunettes, Buck Meek, Bully, Buscabulla, Caleb Landry Jones, Camille, Cant, Carly Rae Jepsen, Caroline Rose, Cate Le Bon, Cat Power, Cayetana, Chad Valley, Charalambides, Charlie Hilton, Chastity Belt, Chicks On Speed, Chromatics, Circuit des Yeux, Clairo, Clipse, Common Holly, the Concretes, Connie Constance, Courtney Marie Andrews, Crumb, Cults, Cuushe, Damon & Naomi, Dannika, Darren Sylvester, Death Cab For Cutie, d'Eon, Dent May, Deradoorian, Destroyer, Diatom Deli, Dilly Dally, Dirty Projectors, Dntel, Downtown Boys, The Drums, Ducktails, El Perro Del Mar, El Tee, EMA, Emel Mathlouthi, Emiliana Torrini, Emma Ruth Rundle, Empress Of, Erika de Casier, Espers, Esther Rose, Ezra Furman, Father John Misty, Fauness, Faye Webster, Fazerdaze, Field Medic, Firefox AK, FKA Twigs, Fleet Foxes, Flowers, Foxes, Frankie Cosmos, Fred Thomas, Frida Hyvönen, Gabriella Cohen, Gang Gang Dance, Georgia Maq, Georgia Spain, Godspeed You! Black Emperor, Grimes, Gwenno, Haco, Half Waif, Hand Habits, Hater, Hatis Noit, Health, Helado Negro, Hemi Hemingway, Holly Herndon, Hop Along, How to Dress Well, Hundred Waters, Huntly, Iceage, ÌFÉ, iLe, Iron & Wine, Isla Craig, Islaja, Jaala, Jake Xerxes Fussell, James Yorkston, Jamila Woods, Japanese Breakfast, Jeanines, Jenny Hval, Jenny Wilson, Jens Lekman, Jess Locke, Jessie Ware, Jessy Lanza, Joanna Newsom, Jockstrap, Jordaan Mason, Josephine Foster, Juana Molina, Juan Wauters, Juice Webster, Julia Holter, Julia Jacklin, Julianna Barwick, Julie Byrne, Julie Doiron, Julien Baker, Kaitlyn Aurelia Smith, Kalbells, Kate NV, Kedr Livanskiy, Keeley Forsyth, Kero Kero Bonito, Kevin Morby, Kimbra, Kings Of Convenience, Kishi Bashi, Kllo, Konradsen, Lael Neale, Lafawndah, Laufey, Laura Jean, Laura Stevenson, Le Tigre, Let's Eat Grandma, Liars, Lido Pimienta, Lily Konigsberg, Lisasinson, Little Wings, Locate S,1, Lois, Lord Huron, Los Campesinos!, Lossless, Love Life, Low, Lower Dens, Lowly, Lucy Dacus, Lydia Ainsworth, M. Ward, Mabe Fratti, Magik Markers, the Magnetic Fields, Majical Cloudz, Makthaverskan, Mannequin Pussy, Margaret Glaspy, Maria Minerva, Mariam the Believer, Marianne Nowottny, Marie Davidson, Marina Allen, Marta del Grandi, Mary Lattimore, Mary Timony, Matt Berninger, Meg Baird, Melenas, Melody's Echo Chamber, Memphis LK, Men I Trust, ME REX, Midnight Sister, Mirah, Mitski, MØ, Molly Burch, Molly Nilsson, Montañera, Moses Sumney, Mothers, the Mountain Goats, Mount Eerie, Mozart's Sister, Mr Twin Sister, Mutual Benefit, My Morning Jacket, Nadine Shah, Nap Eyes, Nedelle, Neil Halstead, the Neptunes, Nicolai Dunger, Nikaido Kazumi, Nilüfer Yanya, Noga Erez, NOIA, Okay Kaya, Oliver Sim, Ouri, Owen Pallett, Peaches, Penelope Antena, Pepi Ginsberg, Perfume Genius, Phoebe Bridgers, Phoebe Go, Pinegrove, Pipiolas, Poliça, Popular Music, Porches, Porridge Radio, Princess Superstar, Puro Instinct, Purple Mountains, Putochinomaricón, Qua, Quasi, Quix*o*tic, Rachael Dadd, Radiator Hospital, Ramona Lisa, Ratboys, Reb Fountain, The Reds Pinks & Purples, Rhye, Richard Youngs, Rina Sawayama, Rings, Rio En Medio, Rodrigo Amarante, Rolling Blackouts Coastal Fever, Rostam, Sacred Paws, Saint Etienne, Saintseneca, Sam Amidon, Sandro Perri, Sarah Dougher, Sassy 009, Saul Williams, Savages, Sean Nicholas Savage, Sea Pinks, Shannon & The Clams, Shannon Wright, She-Devils, Shine 2009, The Shins, Sibille Attar, Sign Libra, Silvana Estrada, Širom, Slayyyter, Sleater-Kinney, Sleep ∞ Over, Smerz, Snail Mail, Soccer Mommy, Sodastream, Sophia Knapp, Southern Shores, Spellling, Spiritualized, Squirrel Flower, Stella Donnelly, Stereolab, Strawberry Runners, Susanne Sundfør, Sylvan Esso, Tacocat, Tara Jane O'neil, Ted Leo, Tegan & Sara, Tei Shi, Terrible Truths, The Third Eye Foundation, Tim Heidecker, Tirzah, Tops, Torres, Tortoise, Trans Am, Tune-Yards, U.S. Girls, Vampire Weekend, Vashti Bunyan, The Very Best, Waxahatchee, The Weather Station, Westerman, Weyes Blood, White Hinterland, White Lung, Why?, Wished Bone, Woods, Wye Oak, Xenia Rubinos, Xiu Xiu, Yeah Yeah Yeahs, Yeule, Young Galaxy, Young People, Yullola, Yves Jarvis, Zola Jesus.
This program is produced and presented on the stolen lands of the Wurundjeri people of the Kulin nation.
Please make all music submissions electronically, not physically.
Me on the last.fm
thanks.xo
Presenters