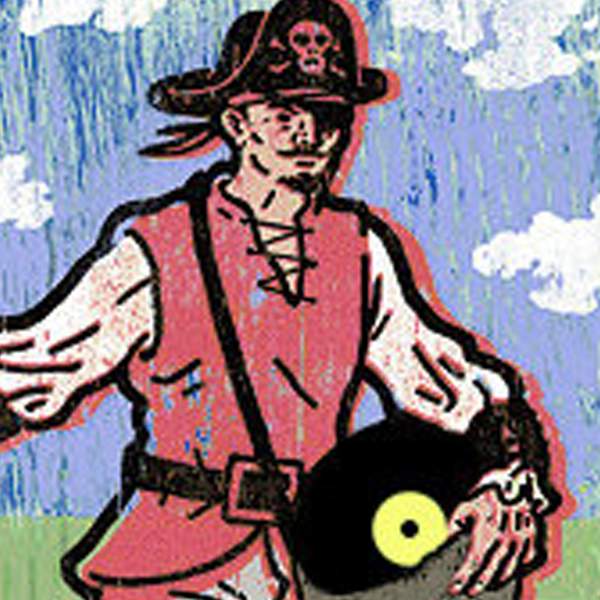 Listen to The Golden Age Of Piracy – 16 November 2022

02:00:00
My Disco have been sonic innovators for almost 20 years. The Melbourne 3-piece's use of minimalism alongside extreme noise, has seen them record with Steve Albini & Einsturzende Neubauten, and tour globally to a devoted fanbase. Ben from My Disco joins Tristen in the studio to select his Formative Five.
Playlist for The Golden Age Of Piracy – 16 November 2022
Velodrome [small section as bed]

Surprise Chef

The Human Abstract

David Axelrod

The Contender

Menahan Street Band

Red Rooster

El Michels Affair

Le Bracelet

Alain Goraguer

Joy (Part 1)

Isaac Hayes

(Herman's) House

Special Interest

Anti-L

Kebab

Six Pack (Original Version)

ESG

Jah Wobble, Jaki Liebezeit and Holger Czukay

How Much Are They?

Wheel Me Out (Long Version)

Was (Not Was)

122 Hours Of Fear

The Screamers

Folterkammer

My Disco

Armenia

Einsturzende Neubauten

Selvmord pt 4

Vond

Black Metal

Venom

Archangel

Burial

Let's Dance

The Ramones

Irreversible

My Disco
Joins the dots between the new and the old, charting a course through the influences that shaped the sound of today's artists. Special guests share the songs that guided them to play the way they do, and provide a unique insight into the songwriting process for any music completist.
---
Choose a link below to see the playlists and Formative Fives of past guests
Presenters