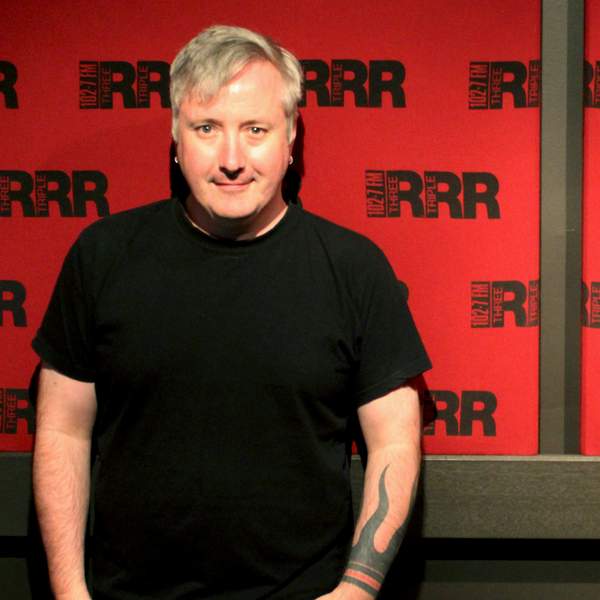 Listen to SmartArts – 7 May 2020
∙
Presneted by Simona Castricum filling in for Richard Watts.
Playlist for SmartArts – 7 May 2020
Outside World

Midnight Oil

Europe Endless

Kraftwerk

V-2 Schneider

David Bowie

Goldenes Spielzeug

DAF

Losing To Berlin

Enola

OV Power

Psychic TV

R.O.V (New Beat Edit)

Boy Harsher

No Rain

Drab Majesty

(Lost in Your Eyes) Modigliani

Book of Love

The Competition

Lower Dens

Queen of the Rodeo

Orville Peck

Who Knows

Alice Boman

Driving Blind

GEORGIA MAQ

Say I'm Your Number 1

Princess

Your Shyness

Molly Nillson

Nothing To Do

Loughie

Alvida

Aurat

Concrete Pony

Ghost Poet

Day Of The Dead

The Church

Going Gone

Dinanas

Lani

Cable Ties

Woken

Toyah Hoetzel

Same Drugs

Chance the Rapper

Feel For You

Bat For Lashes

We Magnify His Name

Floorplan

The Tresor Track

Mike Huckaby

Male Stripper

Man To Man

Rok the Box

Sylvester

Just Be Good To Me

S.O.S. Band

I Don't Get Art

Karate Boogaloo
Visual art, theatre, film and literature. Segments include:
'Art Attack' - fortnightly visual arts reviews with Ace Wagstaff and Tai Snaith.
'Shoot the Messenger' - fortnightly theatre news & reviews with Fleur Kilpatrick.
'Drawn Out' - monthly chat about comic books and graphic novels with Bernard Caleo.
Please email talks@rrr.org.au for all interview requests.
ABOUT THE PRESENTER
Richard Watts has many years experience working in the arts industry, including five years as the Artistic Director of the youth arts organisation Express Media, seven years on the Board of Melbourne Fringe (including three years as Chair), and six years on the Committee of Management at La Mama Theatre, where he currently serves as Chair. Richard has helped program a range of festivals including Next Wave, the National Young Writers' Festival, the Melbourne Queer Film Festival and the Emerging Writers' Festival (which he founded) and he has written for various broadsheets, journals, zines and magazines. Currently he pays the rent by working as the Performing Arts Editor at www.artshub.com.au. In his spare time he watches old Doctor Who episodes.
---
The podcast intro and outro theme is Soft Illusion and was generously provided by Andras.
https://andras.bandcamp.com/track/soft-illusion
Presenters