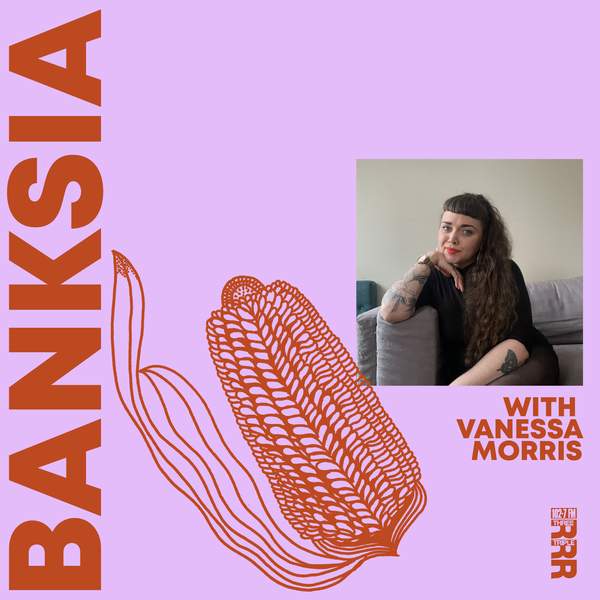 Listen to Banksia – Kimberley Moulton on Shadow Spirit at RISING and Sherene Stewart and J-Maine Beezley on YIRRAMBOI's program
∙
Highlights
Banksia: Kimberley Moulton discusses new First Peoples exhibition 'Shadow Spirit' opening as part of RISING

Banksia: Sherene Stewart and J-Maine Beezley talk all about new YIRRAMBOI Festival program
Kimberley Moulton on Shadow Spirit at RISING
Yorta Yorta woman, curator and writer Kimberley Moulton joined Banksia to talk about Shadow Spirit, a new First Peoples exhibition opening as part of RISING festival.
Shadow Spirit features work from 30 First Nations artists and collectives including the likes of Paola Balla, Vickie Couzens, Warwick Thorton, Hayley Millar Baker and collectives such as the The Mulka Project and Maningrida Arts & Culture.
Kimberley is Senior Curator of the First Peoples Collection at Melbourne Museum and Artistic Associate at Rising Festival.
Shadow Spirit opens from 7 June - 30 July at Flinders Street Station.
Sherene Stewart and J-Maine Beezley talk all about new YIRRAMBOI Festival program
Taungurung / Filipino festival co-lead and creative lead Sherene Stewart and Wakka Wakka / Kabi Kabi festival co-lead and lead creative producer J-Maine Beezley joined Banksia to talk all about the new YIRRAMBOI festival program.
Returning for its 4th iteration, Sherene and J-Maine spoke about the stacked line-up which has over 300 First Nations artists across more than 170 shows, packed into 10 days from from 4 – 14 May 2023.
The second phase of the YIRRAMBOI program is expected on 13 April 2023.
Playlist for Banksia – Kimberley Moulton on Shadow Spirit at RISING and Sherene Stewart and J-Maine Beezley on YIRRAMBOI's program
A show celebrating First Nations arts and culture.
Presenters