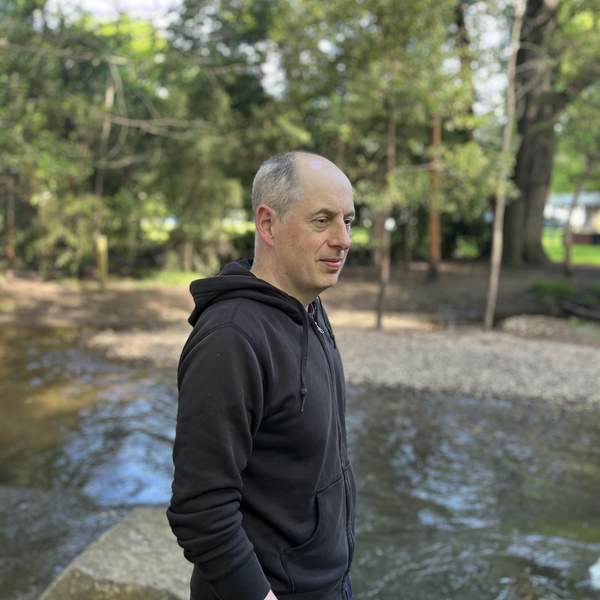 Music that sounds like a dying sun collapsing upon itself, sending you on a voyage through space and time.
How and when did you first connect with Triple R?
I started listening to Triple R as a teenager and remember being blown away by the music being played. I loved how the presenters knew all about the bands they were playing. After many years of listening, I thought the idea of presenting a show sounded alright. I did a presenters course at the station and after many graveyards and fills for other shows, I ended up presenting Brutal Realms.
What does Triple R mean to you?
Triple R means everything. It has exposed me to so many amazing musicians and bands, massively influencing my taste in music. Its importance to the local music and arts communities is unbelievable. I'm constantly inspired by the volunteers that work here and the people who support it via subscribing to the station. The broadcaster's knowledge on what they're presenting is fantastic and it drives me to be a better presenter.
What's your favourite Triple R story?
I do like how some of the Respect The Rock promo segments were recorded late at night at the old Fitzroy studios after the show had finished and few beers had been consumed . What is more impressive is that they're absolute classics and still being used.
Describe your happy place.
I'm always quite happy home brewing in my shed whilst listening to metal with friends and family. If the beer turns out well, that makes it even better.
The studio door has accidentally jammed shut with you stuck inside. If there was only one album in there with you, what would you want it to be, and why?
Witchcult Today by Electric Wizard would be my album of choice. Super catchy psychedelic doom. I would be completely relaxed and content. It's also long enough for the door to be unjammed without having to play it again. But if I did have to play it again, I wouldn't mind.