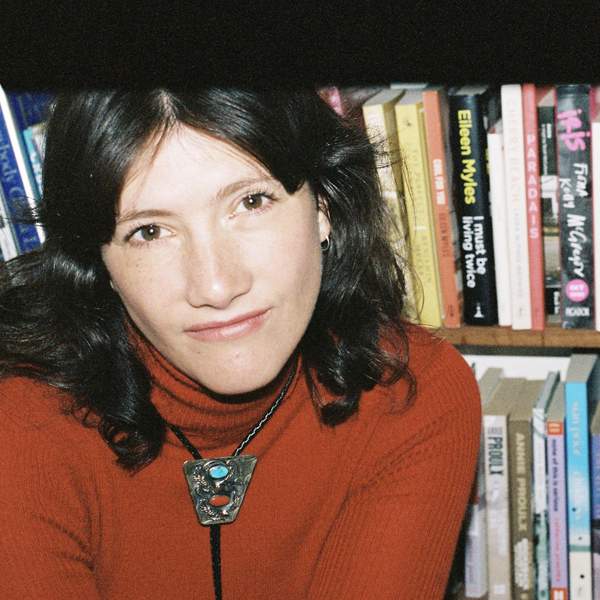 Championing stylish wordsmiths and sterling conversation, Literati Glitterati is a weekly book show that loves a good story, well told. 
How and when did you first connect with Triple R?
When I was 22 I visited Melbourne for the first time to see Wilco play at the Palais. I stayed upstairs at the Rob Roy and had an explosive Melbourne experience: pasta at Mario's, pints at the Gem, book shopping at the old Polyester Books – and properly good music on the radio. I'd never felt so at home. Two weeks after that first visit, I packed up my lil Sydney flat and moved south, where the music was better and where I belonged. I subscribed to RRR as soon as I could afford it.
What does Triple R mean to you?
Mate, it's the beating heart of Melbourne!
What's your favourite Triple R story?
For years I was a teacher at Brunswick East Primary School, just up the road from the Triple R studios. I had the extremely good fortune to collaborate with Triple R and the excellent and formidable Jacinta Parsons on a mini radio station and podcasting studio for the school. Jacinta and I would run radio lessons in class and at lunch times, and kids could broadcast live into the playground and dance along to each other's shows. Much of the equipment was donated from the station, including a vintage ON AIR sign that would light up when the mics were on and that lent a real sense of ceremony. I took the kids to the studio a few times for some training with the legendary Joe Kokomo. It was heart-bursting stuff.
Describe your happy place.
My happy place is knowing that everybody is having a really cool time at the party, and that my sheets are clean and my book is humming. I also love a good square meal. A hot bath. A warm day. The sound wine makes when it glugs outta the bottle.
The cinema door has accidentally jammed shut with you stuck inside. If there was only one album in there with you, what would you want it to be, and why?
Frank Zappa's Hot Rats, of course. I'd listen to the Lit Glit theme song over and over again and descend into an extravagant madness.