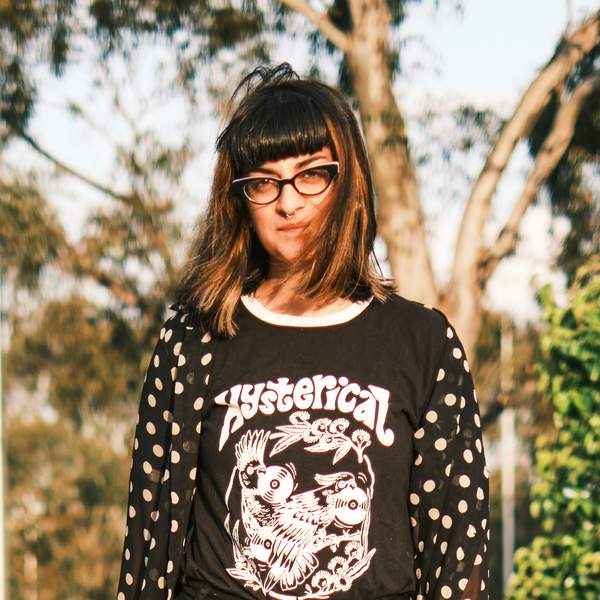 Presents
A weekly round-table discussion of the albums and singles of the moment.
A show with feelings named after Hole's formative album.
How did you first connect with Triple R?
Listening to Local and/or General and trying to win a Terrible Truths record. I think I subscribed to the station just to get my hands on it. Sadly, I wasn't the lucky listener. 
What/when was your first show?
My first show was Analysis Paralysis back in 2017. We are a summer album review show that pops up most years on RRR. I'm very privileged to get to do radio with four of the best – Tess Lawley, Tanya Bunter, Adam Christou & Sam Cummins.  
What's your favourite Triple R story?
Listening to Tim Thorpe's interview with Cat Power is definitely up there. If you're a fan of her it's a must listen – Chan Marshall is such an enigma but Tim coaxed out a version of her rarely seen. 
What's your favourite other Triple R program and why?
I can't choose between Maps, Local and/or General, Breaking & Entering, Double Bounce and The Cave. They're just all so good. Some of Australia's, nay the world's, best musical curators are behind those shows. 
What does Triple R mean to you?
It's so cliché to say but it means community, one that has given me so much purpose.
The studio door has accidentally shut with you stuck inside. If there was only one CD in there with you what would you want it to be and why?
The album I've listened to more than any other is The Cribs' In The Belly of the Brazen Bull