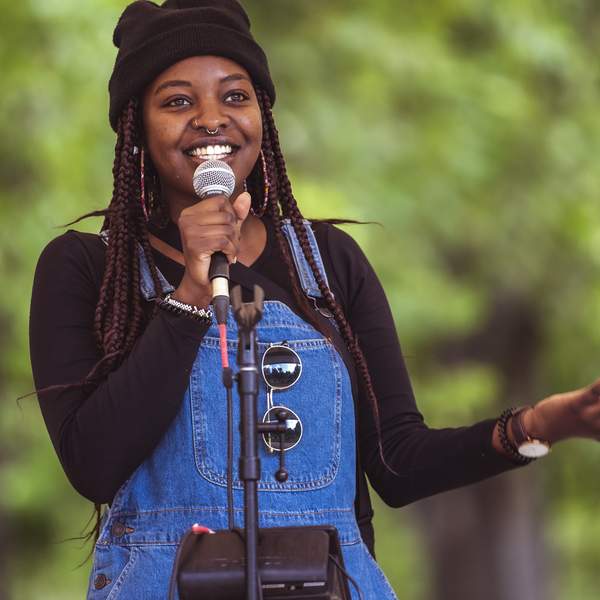 How did you first connect with Triple R?
I actually started out as a volunteer editing podcasts, then transitioned to live to air as a stage & broadcast assist.
What/when was your first show?
My first show was a Graveyard shift on the 5th of December. I had two of my friends in studio in case I fell asleep 😂
What's your favourite Triple R story?
I came in for an interview and then got offered an opportunity to be on radio. I mean, that was the coolest way to get such a dope opportunity.
What's your favourite other Triple R program and why?
I mean, I will be biased and say So Fresh So Clean of course (haha!) Seriously though, The Rap and Highly Melanated are it for me. I like the music and vibe of both the shows. It was really cool to fill in for Eva coz the jams were just my kinda vibe.
What does Triple R mean to you?
Wow! Triple R is a collective of really fun vibes and beautiful people both volunteers and listeners. I really love Triple R because it is a space for artists and people who care for the growth of artists. I enjoy listening in to other shows and discovering cool artists. As a host I also get emails of pre-released songs which is really cool.
The studio door has accidentally shut with you stuck inside. If there was only one CD in there with you what would you want it to be and why?
This is a really tough one. It would definitely be one of these artists or a compilation of their songs; Solange, Sza, Frank Ocean, Blinky Bill, Kabza De Small and Dj Maphorisa. This collective is a cruise through completely different vibes so I can have a party, cool down, be somber and then party again 😁