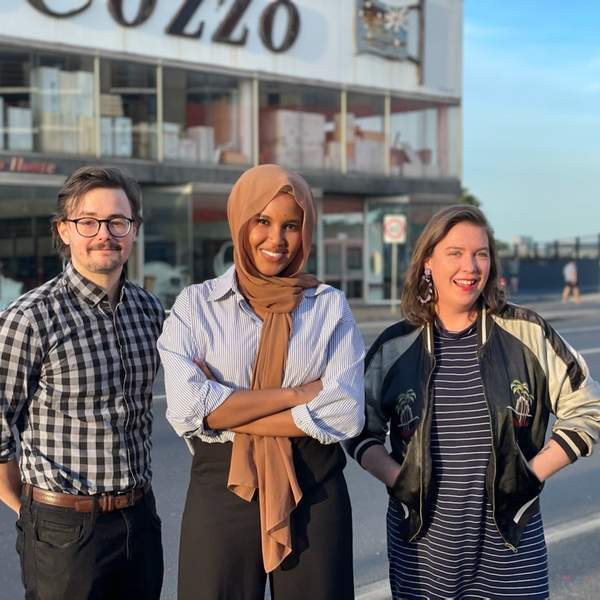 Presents
The Alternative History looks at these forgotten stories and more, exploring the points at which music meets revolution. 
Spin Cycle aims to make sense of the 24/7 updates and hot takes we are bombarded with from media outlets, politicians and pundits all trying to own the narrative.
How and when did you first connect with Triple R?
I was lucky enough to fill in on Breakfasters for a week in mid 2018 and I've being doing bits and pieces for the station ever since, including a couple of series of The Alternative History, a summer show look at the points forgotten stories and more, exploring the points at which music meets revolution, one of my favourite things I've ever done.
What does Triple R mean to you?
Triple R was a huge part of me getting a sense of Melbourne when I first moved here from Perth four years ago. It's a true community station, and it produces lively, vital content that you can't get anywhere else. 
Describe your happy place.
A cafe or bar, half-way into the second drink, across the table from good company, preferably just after we've watched a movie that was good or terrible enough to fuel the conversation.
Any phobias?
I don't know it counts as a phobia, but one of my great fears is the idea of being on a sinking ship.
All-time favourite snack?
Anything salf and vinegar or chilli flavoured.
Favourite book or movie?
Allowing for the fact that this and the following are impossible questions, and I'll regret whatever I choose – off the top of the head, Book: Joan Didion Slouching Towards Bethlehem, Movie: Singing in The Rain.
The studio door has accidentally jammed shut with you stuck inside. What five albums would you want in there with you and why?
Again, underthinking this one rather than overthinking it: The Beatles The White Album, Kanye West My Beautiful Dark Twisted Fantasy, Bob Dylan Blood on The Tracks,  Gurrumul – Djarimirri and Dusty Springfield Dusty in Memphis.  I think those just about covers the primary colours of the things I go to music for. But obviously, there would be a lot I'd miss.