Your Guide to Triple R Folks Appearing at Changes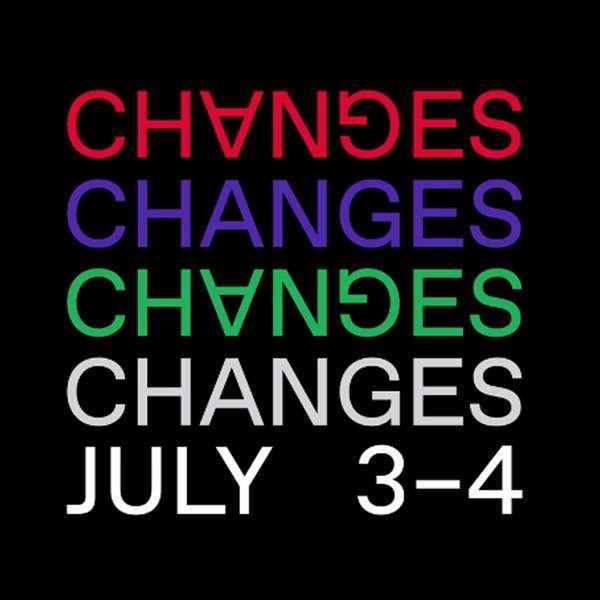 Heard of Changes? It's a music summit and festival that happens in Melbourne – and this year's focus is all about where the future of music is taking us.
There's going to be a heap of awesome events – covering music, tech, talks and ideas – and we're pretty damn chuffed to see various talented types from Triple R among the lineups!
Cop a squiz at the list below to see where you can find Triple R talent, then get yourself sorted with tickets if you're keen to attend; Changes is on this Wednesday and Thursday.
Still Here Showcase
8pm Wednesday 3 July at The Evelyn Hotel
Check out a stack of incredible Indigenous artists performing as part of a lineup curated by Still Here host Neil Morris. Artists include: William Elm; Allara; Bumpy; Kee'ahn; and Alice Skye.
Creators and Innovators
11.45am Thursday 4 July at The Oratory, Abbotsford Convent
Join six future-facing innovators as they discuss their ideas changing the music industry for good. Two Byte Into IT presenters will be on the panel: Vanessa Toholka and Maize Wallin.
The Future of Hip Hop in Australia
Noon on Thursday 4 July at North Laundry
Still Here host Neil Morris – along with a bunch of other legends – will chat about the future of hip hop.
Hear Me Out
Noon on Thursday 4 July at South Laundry B
Play one of your songs to Changes' carefully curated friendly industry experts for honest advice. Among those experts: Breaking and Entering's Simon Winkler (who's also Triple R's music coordinator, in case you didn't already know).
The Future of Music and Podcasts
1.45pm on Thursday 4 July at The Oratory, Abbotsford Convent
Sit down with a panel of experts – including Neon Sunset's Annaliese Redlich – to look at the role music has to play in podcasting. This session with cover the opportunities, threats and legalities for podcast makers and the music industry.
Focussed Interactions
2pm on Thursday 4 July at South Laundry B
This is a fluid networking session for all Changes attendees. It's your chance to meet industry professionals, like Lauren Taylor (Triple R's events producer and co-host of Breaking and Entering) and Sam Cummins (Triple R's music interviews coordinator).
Sound Past, Sound Present, Sound Futures
3pm on Thursday 4 July at South Laundry A
Still Here host Neil Morris will moderate this conversation, consisting of the custodians of this location, the Wurundjeri, and a diverse range of emerging First Peoples voices, such as DJ Paul Gorrie (who also hosts Still Here), and many more. The chat will address why they practise music, how their connection to this land connects to their involvement in music, and what a perfect future working with sound looks like for First Peoples – both within the music industry and elsewhere.
PBS + RRR Showcase
7.30pm on Thursday 4 July at The Night Cat
Come on down for a helluva party, curated by our good selves in collaboration with the equally good folks over at PBS FM. There'll be performances from Digital Afrika, Makeda, Porpoise Spit and P-UniQue. Oh, and stick around the official Changes after-party from 11pm with PBS DJ MzRizk and RRR DJ Fee B-Squared on the decks until late.
Pop over to the Changes website to get yourself sorted with festival passes and for heaps more info. See you there!