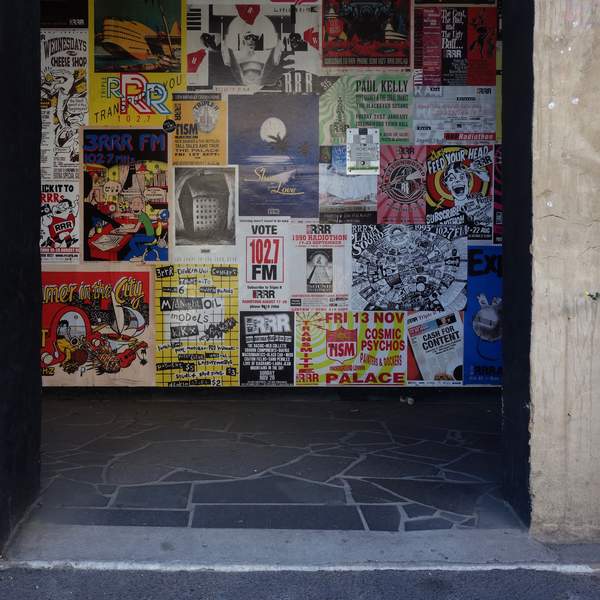 It's always a treat to see folks wandering into the Triple R studio – and this weekend is no exception.
On Saturday, Kevin Welch, Ash Naylor and Rosie Westbrook join Brian Wise during Off the Record (9am to midday); DJ Emma Peel hops in the studio for a natter about upcoming music festival Reservoir Stomp with Anneliese Redlich on Neon Sunset – plus, Dumb Punts come in for a chinwaggle (midday to 2pm); then Tanya-Lee Davies and The Lord Street Band keep Denise company during Twang (2pm to 4pm).
As for Sunday, it's nothing short of brill, with Dr Dirk Welsford from the Australian Antarctic Division telling us all about the very first sighting of the 'headless chicken monster', aka the deep-sea swimming sea cucumber, on Radio Marinara (9am to 10am); Dr Tim Doherty, a Research Fellow in Deakin's Centre for Integrative Ecology, will discuss new details about the dingo's diet on Einstein A Go-Go – then, Dr Geoff Rogers, the winner of the 2018 Prime Minister's Prize for New Innovators, will pop by; the visionary Ben Shewry (the culinary head honcho at famed local restaurant Attica) is Cam Smith's guest on Eat It (midday to 1pm); and Lean Senior will join JVG in the studio for a chinwag and a song or two (2pm to 4pm).
Of course, that's just a sprinkling of the goodness you can expect to hear on the aiRRRwaves this week. Keep it locked to catch even more special moments.