Welcome To Our Newest Breakfaster, Mon Sebire!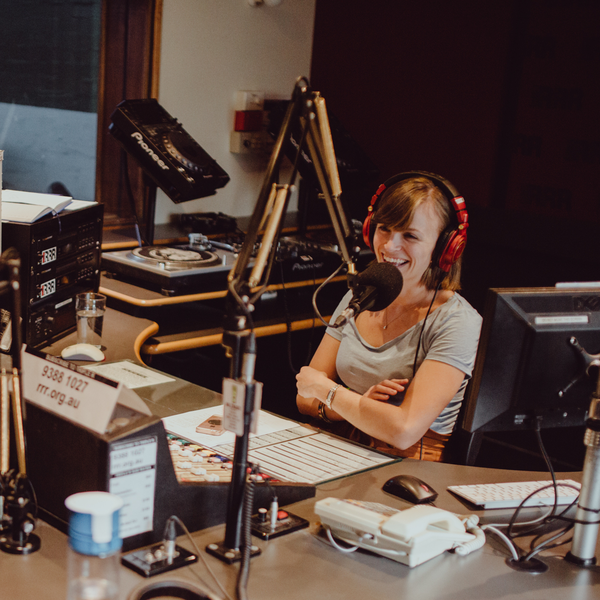 It is with great pleasure that we announce Monique Sebire will join the Breakfasters line-up in 2022! With Sarah Smith stepping away at the end of this year, Mon will start on Breakfast alongside Daniel Burt and Bobby Macumber on Monday 7 February.
Mon has been passionately committed to independent, community media for many years, starting at Ch 31 and SYN FM in 2012. She moved to Sydney in 2013 to work for the Community Broadcasting Association of Australia, and volunteered her time as a broadcaster at 2SER while up there.
When Mon returned to Melbourne in 2015, she signed up for Triple R's broadcaster training course and quickly moved onto The Graveyard and fills rosters. In 2017, she was appointed the newest host of the Wednesday drive-time time-slot with her program Out On The Patio – a time-slot that has been proudly dedicated to all Australian (and NZ) music on Triple R for more than three decades now!
As many of you know, Mon took a break from hosting Out On The Patio to anchor Breakfasters while Sarah Smith was on parental leave. She did such a stellar job of it that we're excited to welcome her back to the show proper. Good onya, Mon!
PS Did you know that Mon and Sarah went to the same primary school? Yep, they did!