The Triple R Performance Space is back for 2023 with FIVE LIVE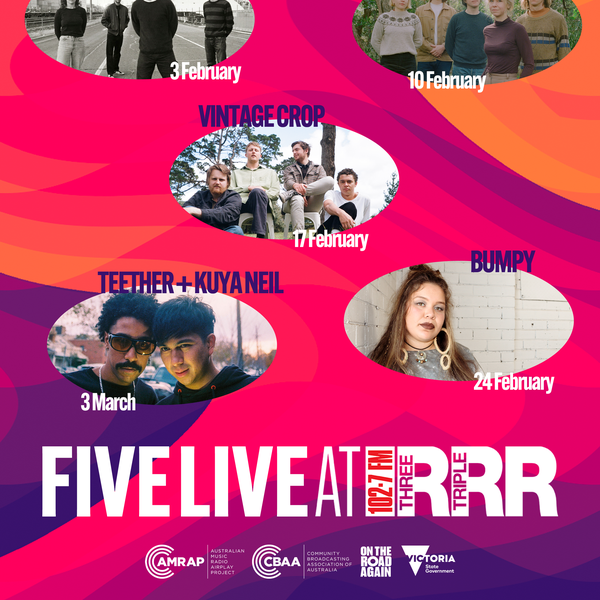 Triple R is excited to announce we'll be kicking things off in our Performance Space for 2023 with FIVE LIVE! 
FIVE LIVE is a series of gigs taking place every Friday night at Triple R. Featuring a cracking line up of local and regional acts from around Victoria, including:
Four-piece Floodlights on 3 February, folk musician Leah Senior on 10 February, punk outfit Vintage Crop on 17 February, Naarm-based soul artist and proud Noongar woman Bumpy on 24 February, and rapper and producer duo Teether & Kuya Neil on 3 March.
FIVE LIVE is part of the On The Road Again initiative, a partnership between the Community Broadcasting Association of Australia and the Victorian government.
Minister for Creative Industries Steve Dimopoulos said: "We're boosting live music across Victoria with On The Road Again – supporting local venues and helping musicians get back on stages across the state where they belong, while delivering Victorian's the live music events and experiences they love." 
Triple R subscribers and First Nations people - head on over to Subscriber GIveaways for your chance to attend.
That's FIVE LIVE - Friday nights from 7 - 8pm at Triple R FM, for Live at RRR.