The Triple R Performance Space Is Back!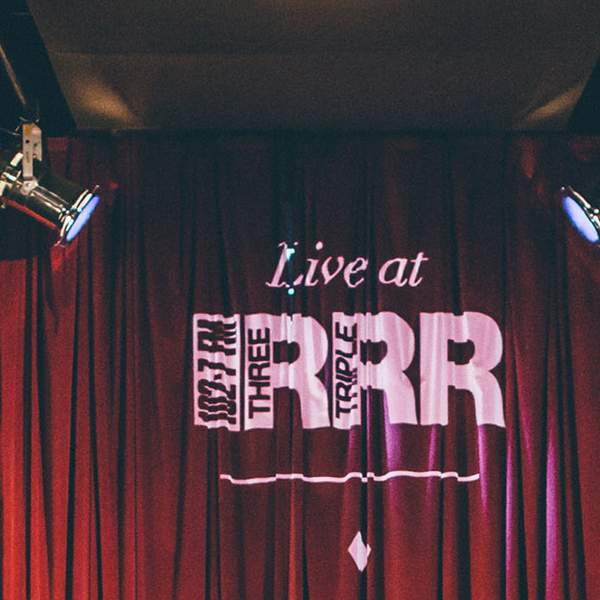 It was March 16, 2020. We had been busily gearing up for Memphis blues artist Cedric Burnside to play for us in the performance space. Max Crawdaddy was set to host the event; Beź Zewdie (our Events Producer) had assembled a team of volunteers to help run the show; on-air and online promotion had been running all week; and giveaways for subscribers to attend had been snapped up! It was set to be another capacity crowd in the Triple R performance space.
But as a trickle of information about a new virus turned into a flood of health warnings for the whole world, we decided that the only right thing to do was pull the pin on the show 'until further notice'. Who would have thought it'd be more than two years later before we were finally ready to re-open the doors of the performance space for our wonderful subscribers once more!
That's right, folks… we are soooo excited to announce that live events are finally returning to Triple R! We will be launching a new program called Live at RRR, which will go to air every Friday night, from 7-8pm. A different live act or in-conversation event will take place in the Performance Space, hosted by a different Triple R presenter each week.
And what a cracking lineup of artists we've got to help us relaunch the best sounding room in the city! Just some of the acts playing across the months of July and August include Party Dozen, Clamm, Izy and Jen Cloher - with more to be announced.
First cab off the rank will be the magnificent Cash Savage & The Last Drinks, on Friday 15th July from 7-8pm. And it's only fitting that Rachel Short hosts this first one. 
Bright Lights fans never fear - Bright Lights will still be in your ear holes every Friday night, but from 8-10pm instead.
Subscribers - for your chance to attend the first Live At RRR event in more than two years, head to: rrr.org.au/subscriber-giveaways
We can't wait to welcome you back!
[photo credit: Camillo Bravo]