The Reclink Community Cup Turns 30!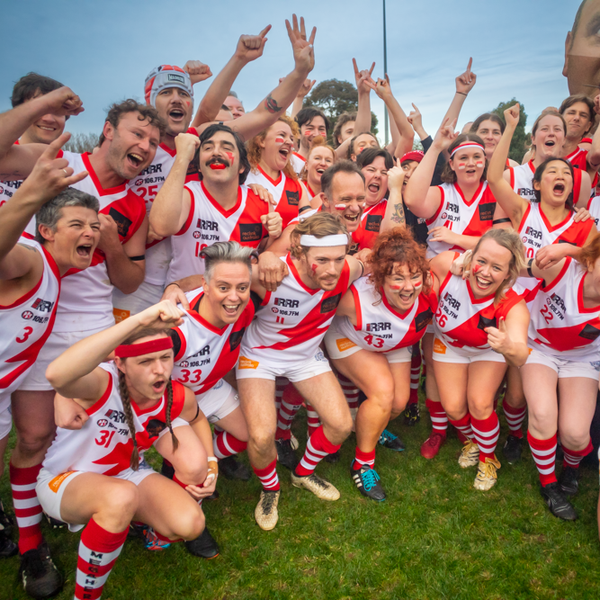 The Reclink Community Cup is back!
Over 12,000 music loving footy fans are expected to descend at Victoria Park on Sunday 18th June 2023 when the Reclink Community Cup returns to celebrate 30 years.
Starting in 1993 as a charity football match between the then Espy Rockdogs and the Tote FC, Reclink Community Cup has since become a staple of the Melbourne music scene's cultural calendar with radio giants the mighty Megahertz (Triple R 102.7FM and PBS 106.7FM) facing off against Melbourne music royalty, the rugged Rock Dogs (musicians) led by Coach Cash Savage battling for footy supremacy.
The first game raised $500 for charity and now raises upwards of $200K annually for Reclink Australia. "The Reclink Community Cup is our biggest fundraising event. All proceeds from the day enable us to continue to deliver sport and recreation programs that improve participants physical health, mental health and foster social connections and inclusion," said Dave Wells, Reclink Australia CEO. "We are so proud to celebrate this incredible milestone. As the Community Cup has grown, so too has our impact and programs we are able to deliver to improve participants physical and mental health and promote social inclusion within the community."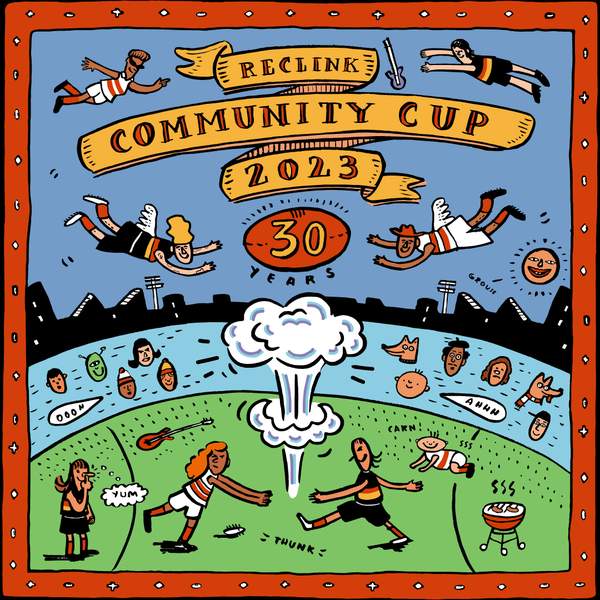 The day will also feature an array of upcoming Melbourne music talent – joining us on stage will be:
- Close Counters
- Cosmic Psychos
- Gut Health
- Our Carlson
- Teeny Tiny Stevies
- The Merindas
- MzRizk
"I cannot wait for the most anticipated day on the community calendar! Music, culture, a charity, progressive inclusive community, and grassroots footy collide to create something very special at the community cup. It's like an imagined idyllic past that never actually was. See you at Victoria Park!" said Dave Houchin, Triple R Station Manager.
"PBS is looking forward to joining forces with our mates at RRR once again to take on the Rockdogs at Vic Park! Community Cup is the highlight of the Melbourne sporting calendar, and is a great opportunity for the community to get together, see some live music, and cheer on their favourite musos and radio announcers - all for a good cause. Go the Megahertz!" said Kristen Paterson, PBS General Manager.
Tickets are on sale now via Oztix.
Don't miss out on the annual family-friendly, dog-friendly showdown.