Triple R's Summer Programming Is Here!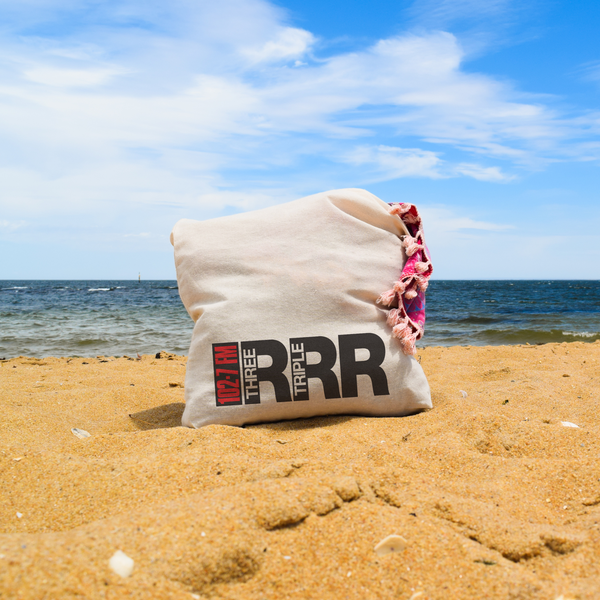 As we get to the end of another bonkers year, and our regular announcers take a well-earned break over summer, a bunch of new voices (and some old faves) will hit the Triple R airwaves to keep you entertained and inspired. There'll be new programs covering everything from current affairs to comedy – and there'll be loads of quality tunage, too! Check out the full list of Summer Programs below.
MONDAY
Midday to 1pm
WattsLove with Alex Watts
From December 20 to January 17
Alex Watts presents groove based music for your Monday afternoon.
7pm to 8pm
Summer Stock with Eloise Ross & Rohan Spong
From December 27 to January 17
Discussing the latest film gems, contemplating classic Hollywood curios, and swooning over soundtracks. A balmy summertime season of cinematic love, lust, abandoned shoes and magic hours.
TUESDAY
8pm to 10pm
No Shape with Adam Christou
From December 14 to January 4
A splash of weirdo releases from beyond the reaches of time and space.
Midnight to 2am
Cool Change with Peter Tantanis 
From December 21 to January 18
Locally leaning music, summer motifs, and hopefully temperature drops.
WEDNESDAY
2pm to 4pm
The Outer, Outer Limits with Dr PopaLotaCorn 
From December 8 to January 19
Dr PopaLotaCorn is back this summer, and with the Earth heating up in more ways than one, he's phoning it in from a frigid beach on Neptune, working against the clock to collate and archive a history of Earth's unpopular music.  Bollywood disco, female-led post-punk groups of the 80s, and Christmas-themed hip-hop jams will all make their way to your airwaves this December and January before humanity spirals into its final and inevitable orgy of total self-annihilation in the month of... Oops, ignore this last bit, everything is fine.
7pm to 8pm
Pét-Nat + Hannah Chocolat Radio with Nat Harris & Hanna Camilleri
From January 5 to 26
THURSDAY
7pm to 8pm
What in the World? with Jarni Blakkarly
From December 30 to January 20
Journalist Jarni Blakkarly brings you a unique look at the week's news and current affairs from Australia and around the world.
SUNDAY
9am to 10am
Live Transmission with Jenny Davis
From January 2 to 23
It's back – the program looking at science through a historical lens, this time in the lands of the Gunaikurnai people, the region now known as Gippsland. There's pathology, plants and even a Nobel Prize – so join Jenny Davis and guests on Live Transmission at 9am Sunday mornings this summer.
10am to 11am
This Chicken Life with Fiona Scott-Norman & Jessamy Miller
From December 19 to January 23
An upbeat, free-ranging guide to the complex needs and lives of our chicken friends.
11am to noon
We Have Questions with Adam Grubb & Sarah Coles
From January 2 to 23
There are self-help articles on the internet with titles like "Unanswered questions and how to not let them eat you alive". But why settle for unanswered when you and your friend can figure it out? Tune in to hear Adam Grubb and Sarah Coles try to solve some unsolved mysteries. Ranging from political intrigues to unsettling soundtracks – fascist naturopaths to pleasure thrones. And what is in that garbage bag at the bottom of that mineshaft?
1pm to 2pm
Queerview Mirror with Sam Elkin
From December 12 to January 30
A queer and trans talk show.
2pm to 4pm
Ebb Tide with Dan Warner
From December 26 to January 30
The former 'Warner Corner' segment presenter nudges JVG aside for the 5th year in a row to present his summer fill show, 'Ebb Tide'. A stickler for research, Dan delves into the histories and meanings of the songs on his playlist. Not too much chat, however, more a stitching together of the tunes of the day.
6pm to 8pm
Green Ray with Charlie Miller
From December 19 to January 9
On the sand in no hurry, swaying to coastal melodies.