Summer Programming Is Here!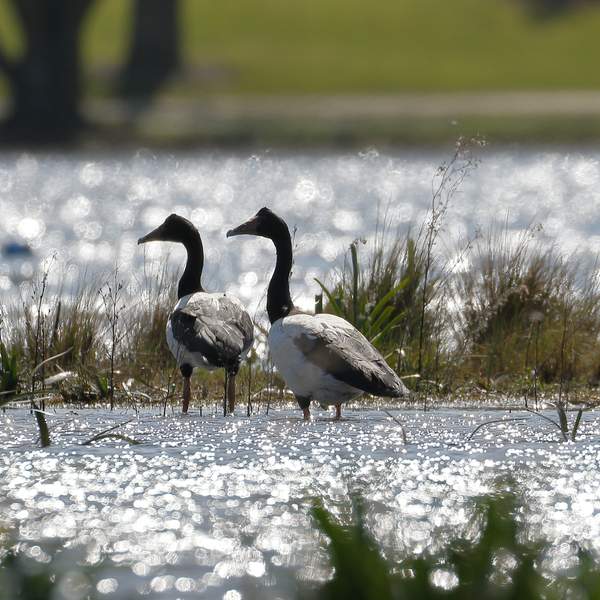 The sun's out, the mercury's rising, and Triple R's summer programming is in full swing! New and familiar voices present a swag of different shows, covering everything from rock, roots and beats, to comedy, politics and design, while our regular presenters take a well-earned break.
Here's what's coming up...
MONDAY
From 12pm to 1pm (during the Room With a View timeslot)
Join journalist Kate O'Halloran as she dissects the week in AFLW with stars of the game or those who love it. Kick Like a Girl focuses not just on the action on field but the politics off it.
When? Throughout all of January, February and March
From 7pm to 8pm (during the Plato's Cave timeslot)
Ahoy! Join Breakfasters film critic Hayley Inch and a special guest each week as they sail the waters of what's on screens large and small and bring you surprises and deep cuts to enrich your summer viewing.
When? From 7 January to 28 January.
TUESDAY
From 7pm to 8pm (during the Greening The Apocalypse timeslot)
David Nichols, Marita Dyson and Ben Birchall follow traces through time and place, exploring layers of Melbourne's history with special guests.
When? From 1 January to 29 January
From 8pm to 10pm (during the Superfluity timeslot)
A weekly round table discussion of the albums and singles of the moment, by a bunch of music obsessives with too much time on their hands! With Tess Lawley, Adam Christou, Tanya Bunter, Sam Cummins and Holly Pereira.
When? From 18 December to 29 January.
WEDNESDAY
From 1pm to 2pm (during the Glasshouse timeslot)
Join Namila Benson and guests as they share unique insights and experiences of navigating race, culture and identity in Australia. We cut through the white noise to deliver engaging commentary and powerful anecdotes – topped off by a big ol' fat dose of political music.
When? From 12 December to 2 January.
From 7pm to 8pm (during the Byte Into IT timeslot)
'If I had asked people what they wanted, they would have said faster horses.' – Henry Ford
Design is everywhere – in our homes, the public spaces we use, the transport we take, the screens we stare at, the food we eat, the clothes we wear. Faster Horses goes beyond the aesthetic in design to find design ideas and innovations that are casting their gaze to the future. How are designers responding to a world that's unpredictable today, and possibly even shakier tomorrow? Who are the designers dismantling the status quo in favour of radical thinking that can push us forward? With Jess Lilley.
When? 19 December, then 2 January to 30 January
From 10pm to midnight (during the Golden Age of Piracy timeslot)
Triple Ha on Triple R shines a spotlight on what's happening each week in comedy, here in Melbourne and beyond! Hosted by local comedian Emily Tresidder and comedy producer Vicky Hanlon (of Vic & Em's Comedy Gems podcast), Triple Ha will feature interviews with comedians, classic stand up recordings, a weekly comedy gig guide and more! Hosted by Vicky Hanlon and Emily Tresidder.
When? From 12 December to 9 January
From midnight to 2am (during the SleepTalker timeslot)
Deep dive into a different theme each week, from bodies of water to place and belonging, and unravel threads of storytelling, science, art and conversation in a rhythmic quest to piece together the world. With Eliza Herbert.
When? From 25 December to 16 January
THURSDAY
From 7pm to 8pm (during the Max Headroom timeslot)
Voices of love and dissent.
Week 1 - Joni Mitchell: politics and poetics
Week 2 - Prison Radio: UK and Australia
Week 3 - Hip Hop as a platform for telling stories of resistance
Week 4 - Fight for the Bight: Opposition to drilling in the Great Australian Bight
Week 5 - Professor Joy Damousi on research and the national interest and Dr Timothy Jones on gay conversion therapy in Australia

Hosted by Judith Peppard.
When? From 3 to 31 January
From midnight to 2am (during the Frank timeslot)
Ange Butera serves up local produce and international treats spanning house, soul, electronica and more as you wait for the weekend to arrive.
When? 27 December to 17 January
FRIDAY
From 10pm to midnight (during the How High the Moon timeslot)
Factoid presents Doxa: a show exploring the contemporary reconstruction and democratisation of Naarm's electronic music and club culture. Featuring weekly in-depth interviews, discussions, and guest DJs and producers. With Sasha Logan and Nick Pelley (Factoid).
When? From 21 December to 11 January
SATURDAY
From 10pm to midnight (during the Livewire timeslot)
On the Velcro Couch we meet interesting people doing interesting things. We take a passionate and playful look at what's going on in our wonderful, vibrant city – and take a peek behind the scenes in conversation with an eclectic mix of guests. With Steph and Dan Teitelbaum.
When? From 5 January to 19 January
SUNDAY
From 9am to 10am (during the Radio Marinara timeslot)
Andrew Donnison and AJ Mithen chat about the week in Australian sports.
When? From 23 December to 12 January
From 10am to 11am (during the Radio Therapy timeslot)

A program about parenting. What does becoming a parent mean? How do people do it? What does it do to your life? What are some of the different ways to approach it? And why do all kids love that bloody shark song? Hosted by Kate Kingsmill & Damien Lawlor.
When? From 23 December to 6 January
From 10am to 11am (during the Radio Therapy timeslot)

A place to discuss and explore some of the many fascinating aspects of animal and and conservation with a local focus. All to the backbeat of Reggae, Funk, Soul and many groovy things in-between. Hosted by Junior Jupp.
When? From 13 January to 27 January
From 11am to 12pm (during the Einstein A Go-Go timeslot)
Join EBL, Toby Halligan and Daniel Burt each Sunday as the trio traverse the ins and outs of the week's political news, delve into forgotten stories of the year and unearth policy goings on around the world. With tunes and guests each week.
When? From 23 December to 27 January
From midday to 1pm (during the Eat It timeslot)
Discussing the latest film gems, contemplating classic Hollywood curios, and swooning over soundtracks. A balmy summertime season of cinematic love, lust, abandoned shoes and magic hours. With Eloise Ross and Rohan Spong.
When? From 16 December to 13 January
From 2pm to 4pm (during the JVG Radio Method timeslot)
You may know him from his RRR Sunday afternoon segment 'Warner Corner'. For the fourth year in row Dan Warner nudges JVG aside to present his summer fill show, Ebb Tide. A stickler for research, Dan delves into the histories and meanings of the songs on his playlist. Not too much chat, however, more a stitching together of the tunes of the day.
When? From 23 December to 27 January
From 4pm to 6pm (during the Strange Holiday timelsot)
What's it like to be Stalin's favourite piano player? Or a Trans woman, belting out soul classics on mid sixties Toronto stages? Or a exiled young Angolan athlete, fighting Portuguese colonial rule in your home country, who happens to have a golden voice? The Alternative History looks at these forgotten stories and more, exploring the points at which music meets revolution. Hosted by Charlie Lewis.
When? From 23 December to 13 January
From 6pm to 8pm (during the Under the Sun timeslot)
Conversations about mood, mind and emotion from a grab-bag of different perspectives. Tracing the ways that human emotion informs our culture and infects our politics.Taking in the neurodiverse and the neuroscientific. Tackling horror and happiness, fear and FOMO, mind and mental health. Hosted by Lou Irving.
When? From 23 December to 13 January