Stylin' Celebrates 1000 Episodes – And Releases A Free Compilation!
Big news: this Friday, Ennio Styles clocks up 1000 episodes of Stylin'! As well as tuning in for the very special episode, listeners can check out Ennio's free download compilation that celebrates the show's anniversary, featuring soul, beats, jazz, house and other assorted grooves from right around the world.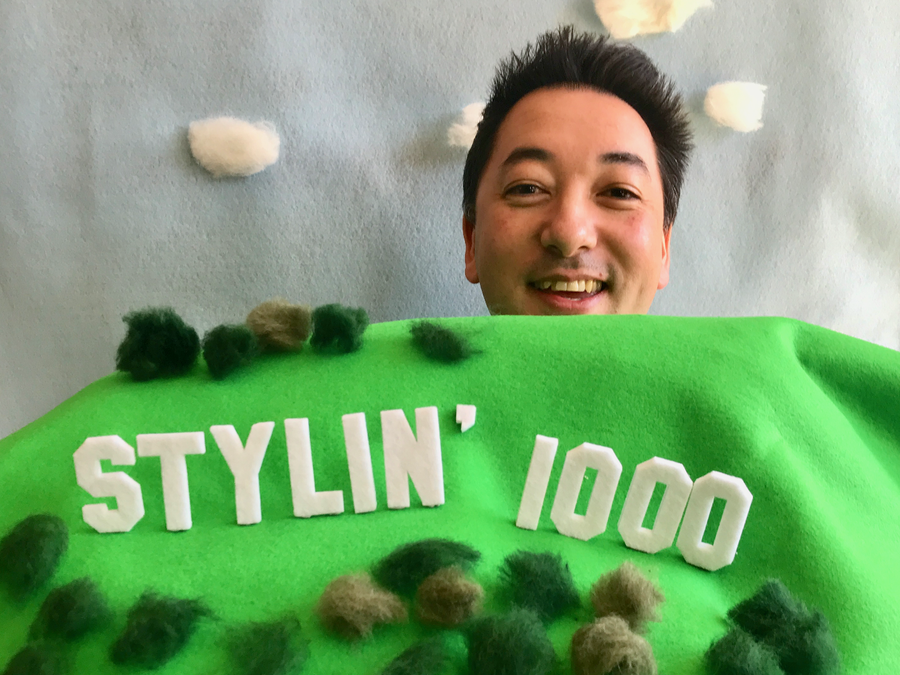 This Friday marks Ennio Styles' 1000th episode of Stylin' on a Friday afternoon at 12pm. 
Stylin' made its debut on the Triple R airwaves in 2001, but Ennio's 3RRR history dates back even further than that. In 1988, he was taking the late-night back stairs to the Fitzroy studios with cassette demos of his hip hop group Code of Ethics. Then there was a guest show for I Am Stranded the following year, where Triple R Subscribers (even teenage ones) could come in and present their own show. Selections like Model 500, Trouble Funk and Jazzy Jeff and the Fresh Prince were the blueprint for the weekly show Ennio would start 12 years later... 
Since episode 500 of Stylin', Ennio has released a free compilation every 100 episodes. And, to celebrate this week's anniversary, Stylin' 1000 is here! The compilation features roughly one episode's worth of music, covering the full Stylin' spectrum of soul, beats, jazz, house and other assorted grooves. 
There's music from close to home, like Allysha Joy and Danika Smith recorded live to air for Stylin' – as well as The Sweet Enoughs and Billy Hoyle, also known for their respective projects Hiatus Kaiyote and Man Made Mountain. 
Then there are the contributions from right around the globe – every continent except Antarctica, in fact. Not all are household names, but these are artists and musicians who have worked with other Stylin' guests and favourites like Amp Fiddler, Robert Glasper, Kamaal Williams, Soul II Soul, Horatio Luna, Peven Everett, Hypnotic Brass Ensemble, Kendrick Lamar, Q-Tip, Faith Evans, Shabazz Palaces, London Elektricity, Cee Lo Green, Milton Nascimento, Mulatu Astatke, Tony Allen and Soulection.
Ennio says, "Thanks to all at 3RRR, the subscribers, the artists, labels and everyone else whose support and contributions have helped Stylin' get to 1000." 
Thank YOU, Ennio. What an epic contribution! We can't wait to tune in this Friday at midday to celebrate with you!