Save Our Scene Launch Petition To Help Save Victoria's World-Renowned Music Scene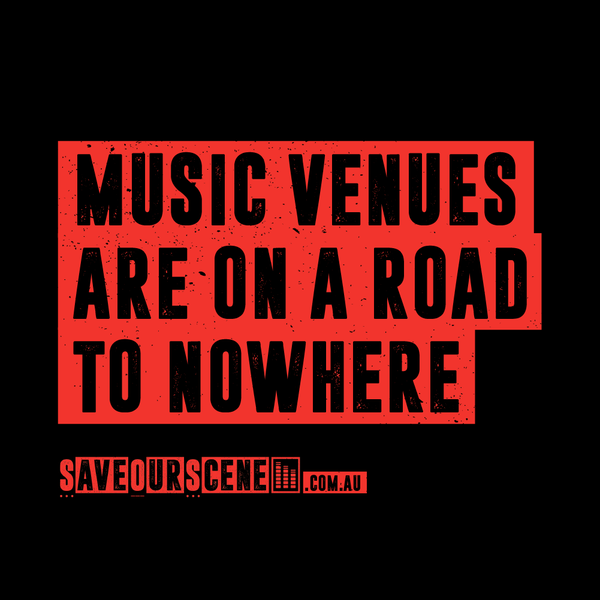 Victoria's roadmap to reopening does not include a viable plan for music venues – which is why Save Our Scene (SOS) has launched their Road To Nowhere petition, asking the Victorian Government to put them on the map. 
Says SOS: "The current roadmap ends at a 1 person per four metres square density quotient for venues, which is a fraction of our normal licensed capacity. You can have up to 150 people, but only if your venue is over 600 square metres – that's the Forum. 
"Most venues cannot open at all at that level, and no venue can trade sustainably.  Even at 1 person per 2 square metres, we cannot survive. For most venues, that is 30% of our normal trading capacity. We may be open, but we will be bleeding out slowly. 
"If we do not protect our live music venues and clubs, if we do not work towards a 'Covid normal' in which live music venues and clubs can trade sustainably, there will be nowhere for musicians to perform when the dust settles."
Specifically, SOS is asking the Victorian Government for:
1. A staged roadmap to reopening music venues at 100% capacity.
2. Ongoing, scaled financial support for music venues until we return to 100% capacity.
3. Ongoing, scaled financial support for music industry businesses and professionals until we return to 100% capacity.
4. Direct consultation with music venues in planning for the recovery of the sector.
SOS is also encouraging people to email their local MP about the cause.