Triple R Hosts Pay Tribute to Some of the Legends Who Left us in 2018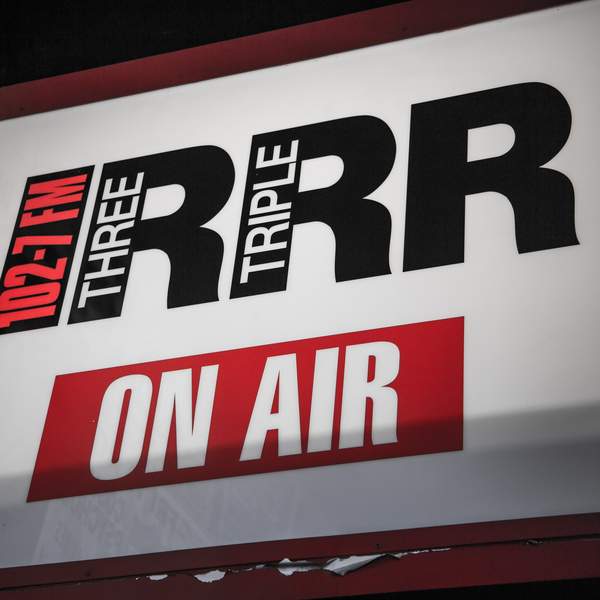 By Kelly Herbison
We always say it, but this year we really mean it: 2018 was a huge year for music, both in terms of what was gained and what was lost. Triple R hosts paid tribute to some of the folks who left us this year, sharing rich memories, music and more.
PETE SHELLEY
Chances are you know Pete Shelley as a political renegade on stage, tearing through punk-rock numbers with his seminal UK outfit the Buzzcocks. But his contributions to punk expanded far beyond the confines of the scene that the Buzzcocks came into in 1976. Pete fractured the rock-oriented nature of punk and pulled it in electronic and post-punk directions. In fact, Triple R's resident post-punk and UK music expert, Steve Wide, reckons that in many ways Shelley was an even bigger influence than the Sex Pistols were. Thankfully, Pete has left us with an enormous collection of work whose impact continues to subvert and inspire. To commemorate the passing of Pete, Steve Wide dipped into Pete's catalogue to present a short selection of his favourite Buzzcock and solo Shelley tracks.
---
BRIAN HENRY HOOPER

Brian Henry Hooper was known primarily as the bass player for Beast of Bourbon, Kim Salmon and the Surrealists, and Roland S. Howard. He gave so much to the local scene, with his thundering riffs scaffolding some iconic Australian tracks. But more than this, Brian was a constant inspiration to many other musicians, both in terms of his career and his honesty in dealing with personal hardship. Brian's posthumously released album What Would I Know? was released in November, with the assistance of Brian's bandmates and friends. Ninevah Hooper (Brian's widow) and Andrew McGee (Brian's producer) joined Jonathan Alley to discuss the album, as well as remember Brian's humility, strength, and 'legendary sense of humour'.
---
CONWAY SAVAGE
Dubbed as the 'anarchic thread' of the Bad Seeds by Nick Cave himself, Conway Savage was a terrifyingly captivating performer and influence. Off the stage, Conway was a passionate man with a formidable sense of humour and curiosity. Despite his own battles with brain cancer, Conway visited Brian Henry Hooper in hospital consistently, delivering support, compassion, humour and music to those around him. Conway's friend and Triple R host Dave Graney curated some 'epic sad shit' on an episode of Banana Lounge Broadcasting and reminisced over the special memories and music that he and Conway shared.
---
ARETHA FRANKLIN
Aretha Franklin… where does one even begin? The passing of the Queen of Soul incited a moment of mourning that affected all music lovers, leading us to pause and take stock of just how enormous her influence really was. With over 75 million records sold, 18 Grammy awards, and infinite accolades, Aretha's throne is impossible to fill. To commemorate her life and illustrious career, Triple R's John Bailey took listeners through her rich and spellbinding back catalogue. Additionally, Aretha's bass player of 35 years, Ralphe Armstrong, sat down with New and Groovy's Johnny Topper to give the lowdown on what it was like to work with the Queen. Ralphe remembers Aretha as 'a strong human being [who] always wanted to come up with new ideas'.
---
SPENCER P JONES
If you think of your favourite Australian artist, chances are the legendary guitarist Spencer P Jones worked with them. Beasts of Bourbon? Yep. Gareth Liddiard? Yep. Paul Kelly? Yep. Conway Savage? Yep. It's safe to say that Spencer had an enormous impact on the Australian scene, but he also had a personal influence on some of our Triple R hosts. On this special episode of Max Headroom, Biggsy (Spencer's former housemate) and Neil Rogers remember Spencer's life on and off stage. Biggsy talks about Spencer's 'encyclopaedic knowledge, almost photographic memory, of music, film and culture' and the musical education that he, among many others, received from Spencer's unwavering passion.
---
ZAC DENTON
Zac Denton was a Melbourne-based songwriter and musician, originally from Wagga, who contributed to a league of local bands, from The Ocean Party to Ciggie Witch and heaps more. His older brother Lachlan co-hosts this tribute to Zac with David Nichols. They shine a spotlight on Zac's prolific musical output during his 24 years. Lachlan also shares memories of his brother, 'the favourite grandson', and the stunning growth he made as a songwriter in such a short time.
---
RACHID TAHA

Algerian-French rocker Rachid Taha passed away from a heart attack earlier this year. Rachid's legacy runs deep across the global scene, as his 'borderless' music disrupted and revolutionised the way things were done. Triple R's Systa BB dedicated an ep of The Good The Dub and The Global to Rachid, discussing his beginnings as an Algerian muso who collected inspiration from the streets around him, through to his ethos and rise to global acclaim. Systa BB also presents a special selection of some of Rachid's work, which we can continue to find inspiration in.
---
We were also saddened by the passing of some friends of the station.
---
RICK E VENGEANCE

In September, we lost former Triple R broadcaster Rick E. Vengeance. If you're a long-time listener to Triple R, chances are that you've been captivated and educated by the voice of Rick E. Vengeance on all matters folk-related. Rick's primary program on Triple R was The Old Folk Show, but he also tried his hand at a number of different programs during his time with us. Rick started presenting in 1978 and continued shaping the airwaves with expertly selected folk tracks and stories for nearly 30 years! You can listen back to Rick in this snippet, where he remembers his days on the Triple R airwaves, having his voice recognised in public, and why his passion for folk was lifelong.
---
DAMIAN HILL
Damian Hill, a local AACTA-nominated creative known for his roles in Pawno and West of Sunshine, passed away earlier this year. Superfluity co-host Clem Bastow remembers her friend Dame as a savvy creative whose unrelenting drive allowed him to bring his creative visions to fruition on the smell of an oily rag. His talent and genius radiated behind the camera too, with his contributions to Melbourne's independent film and arts scene inspiring many. Clem took a moment on Superfluity to remember her friend, who was 'on the brink of greatness', and play some tracks for him.