Reclink Community Cup 2019 Artist Lineup Announced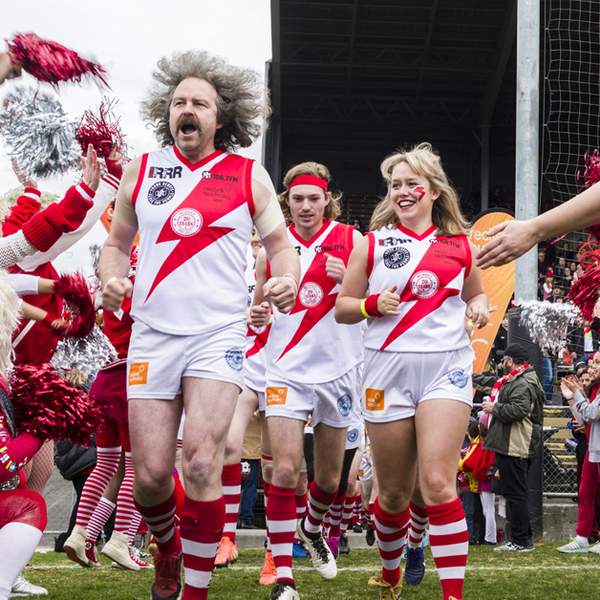 Chuck it in your diaries, folks: the 2019 Reclink Community Cup is happening on Sunday 23 June! In case you didn't know, the Community Cup is when the PBS/RRR Megahertz clash with the ESPY Rockdogs at Victoria Park, and it's basically the event of the year. In addition to all the on-field shenanigans, you'll also get to see some incredible local performances. This year's lineup includes Magic Dirt, Baker Boy and Harvey Sutherland (with more to be announced).
Tickets are on sale now, and you can get your mitts on them over here. Funds raised through the Reclink Community Cup series support Reclink Australia's work with disadvantaged communities across Australia. They deliver specialist sport, recreation, and arts programs for at-risk youth, people with mental illness or disability, people experiencing homelessness and domestic violence, and those facing alcohol, gambling, and substance addictions.
Snap by Tony Proudfoot.