Photo Gallery: Vintage Crop Live at RRR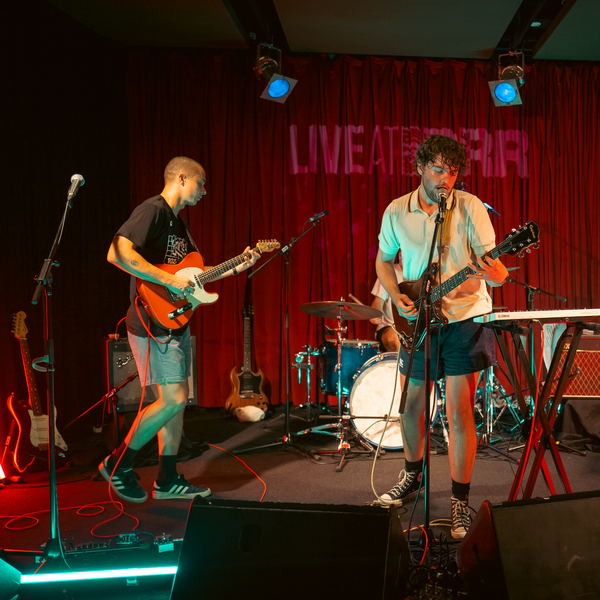 We've been loving our series of FIVE LIVE shows, and our latest with Vintage Crop did not disappoint! It was great to have the Geelong punks in the space, hosted by Tim Scott of Teenage Hate.
Check out the full gallery below, and if you weren't able to tune in live, you can listen to the performance On Demand now.
Remember, if you're a Triple R Subscriber, you have the chance to attend any Live at RRR show in the Triple R Performance Space! Head on over to Subscriber Giveaways to find out more.
FIVE LIVE is part of the On The Road Again initiative, a partnership between the Community Broadcasting Association of Australia and the Victorian government.
Photo credit: Ian Bickerstaff / @bixkers